Description
About the workshop
Is, public speaking, presenting and communicating to groups or talking to your boss is intimidating? I already know that for most of us, it is. That's because the fear of public speaking or social phobia is the number one fear of every survey list, asking men and women "what do you fear most?".....near the top of every list!
Speaking shouldn't be scarier than death, it should be the opposite and become something that you're passionate about. Human beings are born with an amazing ability to communicate but overtime society molds our communication into something colder and less dynamic.
What does this one-day workshop actually do?
This one-day workshop will dramatically increase your ability to communicate effectively with others in all environments and rocket you past your peers and colleagues. After this workshop, it won't matter if you're speaking to a single person or 10,000 people in person, over the phone or through video, because you'll learn the skills and gain the confidence you need to succeed.
We provide an accelerated and immersive experience that will transform your ability to communicate. There are no slides or presentations and no lecturing or note taking required, we learn how to communicate through experience only to help you unlock your Authentic Voice.
What is an Authentic Voice?
Your Authentic Voice is when you are the best at presenting, it's where you are most confident, natural and engaging. An Authentic Voice is the way each of us communicates when we are unconcerned with judgement, failure or embarrassment. If you have children of your own or you've been around kids recently then you'll know exactly what an authentic voice looks like! We're no longer kids but each of us still uses our Authentic Voice when we're around friends or family with whom we're most comfortable.
We teach a mindset and skillset that will allow your Authentic Voice to shine even when facing unfamiliar people in new places.
Benefits
Increased confidence

Eliminate the fear of presenting or speaking in front of any size crowd

Learn to speak extemporaneously without notes or a teleprompter or pre-written speech

Eliminate stutters and filler words

Understand the proper use of visual aids
About the Day
This is not your run-of-the-mill public speaking seminar with 300 people paying to watch someone show off how great they are at speaking. This is executive-level and personal training for individuals in a setting most conducive to learning.
Each workshop is capped at 10 participants to ensure an intimate setting and allow for hands-on coaching and immediate feedback. Coffee, water, refreshments, snacks and lunch will be provided so we can keep our bellies full and our minds sharp.
Our Guarantee
We guarantee that this one-day workshop will have a lifelong impact on your personal relationships and professional career. You will leave the day with more confidence and the ability to speak with clarity in front of any group size. If, at the end of the day, you find that the return on investment wasn't worth the price of admission, your admission fee is on us, no questions asked.
Times
8:15am - Check-In begins, coffee, drinks and snacks available
9:00am - Kick off the day
12:00pm - 45 minute lunch (catered in)
6:00pm - Fully wrapped up, get out and take on the world
The Venue
BeOffice - 444 N Michigan Ave #1200, Chicago, IL - 60611
Check in at the front desk and head up to the 12th floor. Once you are at the 12th floor make a right and you will see BeOffice.
Questions, Want to Learn More?
Please call Eric Fettner at 847-204-5833 or email him at eric@ericfettner.com
About The Facilitator - Eric Fettner (guy on the left)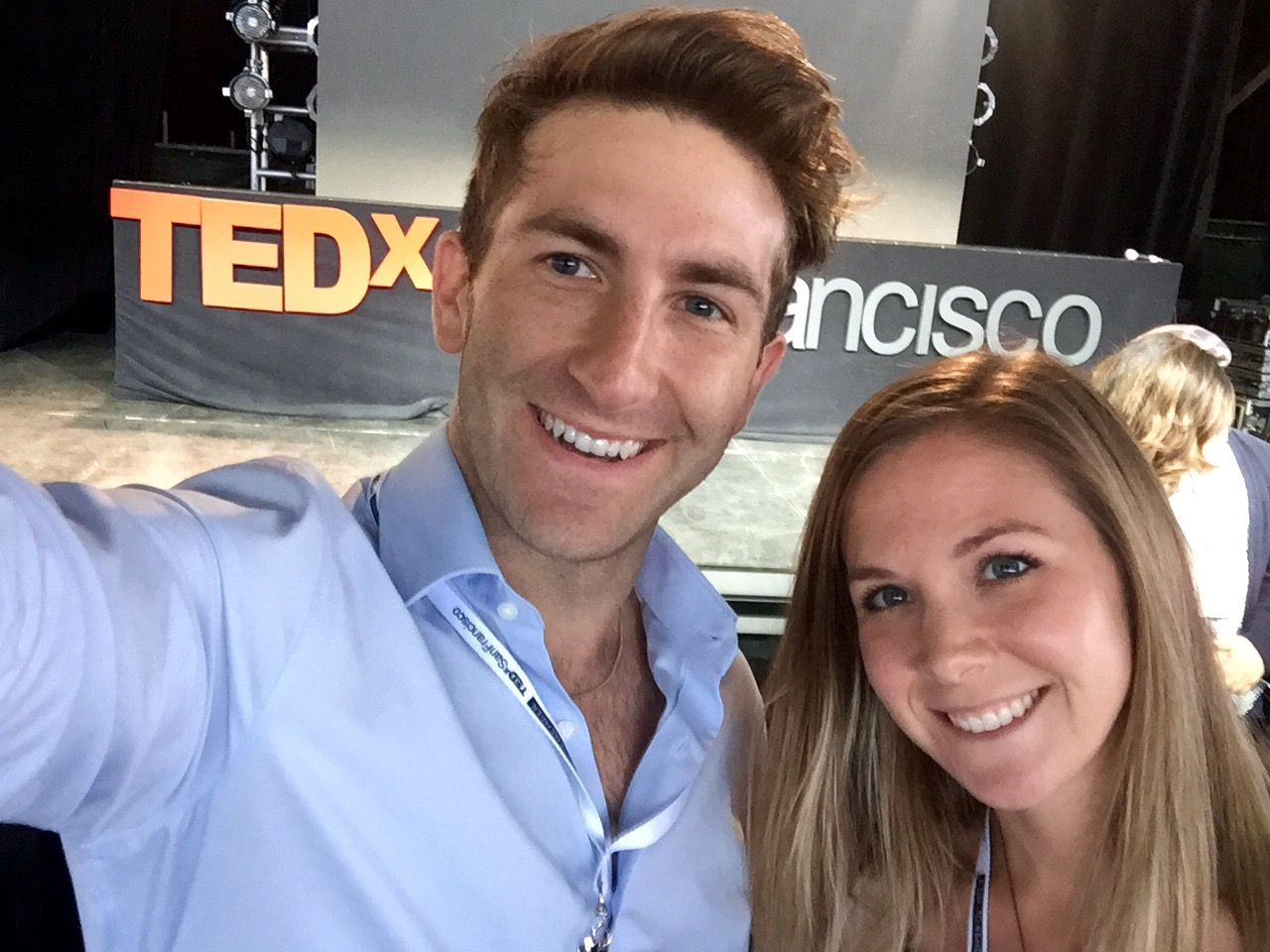 If MacGyver and a Swiss Army Knife had a baby, you would have Eric . When meeting Eric, you will immediately see he is energized by people and a mastermind of connecting. Without question… Eric is a natural problem solver, packed with passion and brings out the best in people. He is dynamic at innovation and ideation, sustainable growth, finance, and humans.
To Eric, the worlds of life and business are an art. It's all about taking raw materials – people, ideas, money, and emotion – and creating something special. Eric has been facilitating groups and coaching authentic communication for the past 8 years. He received his training from Angie Clark back in 2010 and has accumulated over 700 hours of facilitating groups on topics ranging from brainstorming, recruitment, business development, public speaking, team alignment, and scalable growth. When you work with Eric, you're guaranteed a great time.
Eric has spent the past few years in Silicon Valley with some of the most innovative and disruptive technology companies. He has worked for, advised, and coach organizations such as Eventbrite, SilkRoll, Human Movement Management, Queue Technology, Vound, RedCap, Cooper Wynn Events, and Hedeker Wealth Management. While at Eventbrite, Eric quickly rose to the top, leading in the highest percentage of quota and new market expansion. He led the expansion of the "Obstacle and Fun Run Market" – which led him to bring in some of the largest clients in company history.
Eric believes we learn the most from the experiences in which we've undergone, designed or observed and it wasn't from inside of a classroom. Eric founded Out Educated January 2016 to take education outside the box. He does this through immersive learning experiences by empowering people with the critical skills that traditional education failed to teach. Eric believes that learning is not about getting an answer right or wrong, it's about momentum and forward progression.
Outside of his professional life, you will find Eric immersed in the kitchen (ask him about his spicy barbecue chicken egg roll recipe), backpacking the world, hiking the California coast, or scuba diving while on vacation. When he's not on an adventure, you will find him living in beautiful San Francisco (he is a Chicagoan at heart).