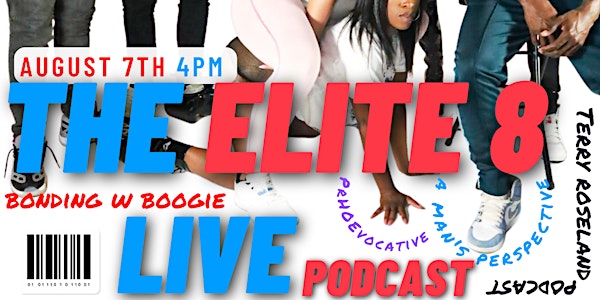 FC Network Live Podcast Event
Performers
Terry Roseland, KILLA KAM, Boogie Ogun, Jody PrHOEvocative, Rell Duncan, Ramee The Writer, CEO TJ, Reggie Jones
Location
The Promontory
5311 South Lake Park Avenue West
Chicago, IL 60615
About this event
Chicago's Favorite Podcast Network is bringing you another vibe! FC Week 2022 is kicking off with the Live Podcast that you all love but it'll be BIGGER and BETTER than ever before!
In addition to Terry Roseland Podcast, A Man's Perspective and PrHOEvocative, you'll get the first sneak peek into a few new shows!
There will be food vendors, clothing vendors and of course DRINKS! Table and Couch Sections are available!
There will be a scavenger hunt that includes taking shots with new people, bathroom selfies and much more!
Are you ready to laugh and learn while hearing some thought provoking dialogue… well don't hide behind your keyboard… grab your tickets and slide!
We will be playing games with the audience and doing a giveaway!
You don't wanna miss this one!