Enroll in igniteDDS' Fast-Trak Live Training and Accelerate Your Journey to Success!
About this Event
*Installment Plans available by emailing admin@ignitedds.com*
As your vision for your dental career continues to evolve, you don't have to figure it all out on your own. That route is filled with daunting, complicated processes and hard lessons along the way. Choose the smarter path by joining the igniteDDS Fast-Trak movement! igniteDDS and Fortune Management have teamed up with some of the most successful dentists in the country to build a program tailored just for you, guided by David Rice, DDS, the Founder of igniteDDS, and our team of practice success coaches.
During this in-depth course on The Business of Dentistry, you'll receive expert exposure and training and uplevel your circle through networking with other dentists who are exactly where you want to be. Dr. Rice and his team of experts will help you understand the critical elements of managing your financial statements and teach you how to develop your team through best practices for hiring, management and company culture that allow your team to flourish. You'll also acquire Dr. Rice's top 3 strategies for practice growth that have been implemented by hundreds of successful dentists around the country.
After Fast-Trak Live, you'll join a private Fast-Trak cohort online, where you will access critical resources and meet monthly with our success coaches. The community you'll find in your cohort will help you continue to define your destination, with a clear, direct route paved by the experience of those who have traveled the same path and achieved extraordinary success.
We invite you to join us and other young dentists like you for this live intensive and mentorship experience...and get on the Fast-Trak to the practice success you desire!
Agenda:
Friday, July 12 @ 6:30p-9:30p - Network + Chill: Fast-Trak Reception hosted by David Rice, DDS
Saturday, July 13 @ 8:00a-6:00p - Fast-Trak Training Sessions presented by David Rice, DDS and our Fast-Trak Success Coaches
Saturday, July 13 @ 7:00p-9:00p - The VIP Experience with David Rice, DDS (for payment in full attendees only)

FREE! Fast-Trak Online
With enrollment in the igniteDDS Fast-Trak program, you'll experience expert teaching and you'll also gain access to private Fast-Trak online coaching, which is designed to reinforce curriculum and provide access to success coaches, absolutely FREE for one year!
Your personal cohort will receive:
Monthly access and training by our practice success coaches
Live mentoring and hot seat coaching
Resources for successful practice building
Access to an inner circle of dentists who are fast-traking their way to success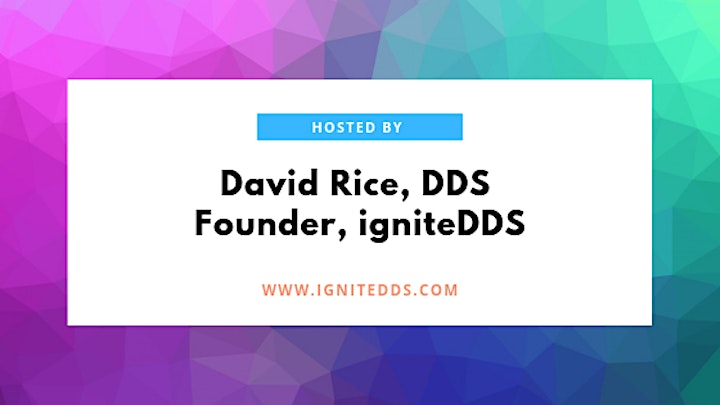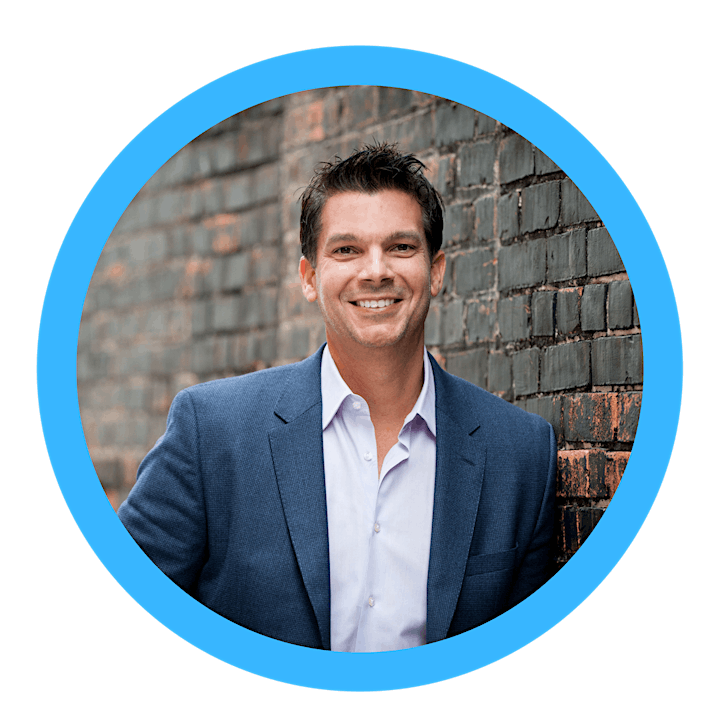 David Rice, DDS is the founder of the largest young dentist and dental student organization, igniteDDS. igniteDDS is more than a community, it's a movement of the millennial generation of young dentists working today. When he's not working at his team-centered restorative and implant practice in East Amherst, NY, Dr. Rice travels the world under the ignite DDS banner, speaking with today's dental students and young dentists, and helping shape tomorrow's most successful dental practices. With free access to guided videos, job opportunities, blogs, and educational resources, igniteDDS is the absolute best way to build your dental career. Follow on Instagram: @igniteDDS