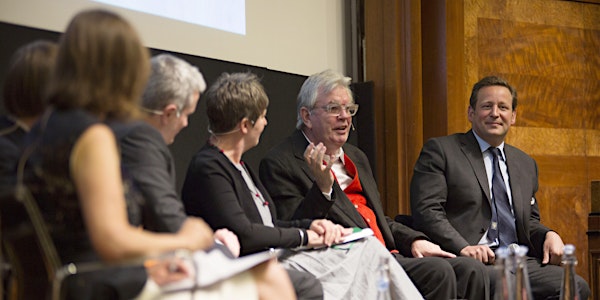 Farrell Review 5 years on - what's next for the built environment?
When and where
Location
Royal Institute of British Architects 66 Portland Place London W1B 1AD United Kingdom
Description
This event will mark the 5th anniversary of the Farrell Review of Architecture and the Built Environment. Reflecting on recent achievements, government and industry leaders will ask "what more can be done in the future?".
Some of the main achievements so far include:
Architecture moving from the Department for Culture, Media and Sport (DCMS) to the Ministry for Housing, Communities and Local Government (MHCLG)

The House of Lords establishing the first ever Select Committee on the Built Environment

The Government appointing a Chief Architect

The Greater London Authority (GLA) and LB Croydon setting up PLACE Review panels

Public Practice

placing architects and urban designers into local authority planning departments

More than 15 Urban Rooms throughout the country where anyone can go to find out about the past, present and future of their place

The Place Alliance being established as a movement campaigning for place quality

The London School of Architecture creating a new model for architectural education

The National Arts and Place Consortium promoting the role of the arts in the built environment
Speaker programme:
13:30 – 14:00 Arrivals and refreshments
14:00 – 14:15 Sir Terry Farrell, Farrells
14:15 – 14:30 Ed Vaizey MP
14:30 – 14:45 Max Farrell, Farrells
14:45 – 15:00 Finn Williams, Public Practice
15:00 – 15.15 Jo Negrini, LB Croydon
15:15 – 15:30 Lanre Gbolade, L&Q
15:30 – 16:00 Panel Discussion and Q&A (Including Sunand Prasad, Farrell Review)
16:00 – 16:30 Break and refreshments
16:30 – 16:45 Roberta Blackman-Woods, Labour Housing & Planning Minister
16:45 – 17:00 Will Hunter, London School of Architecture
17:00 – 17:15 Valentina Giordano, Place Alliance
17:15 – 17:30 Diane Dever, Urban Rooms Network
17:30 – 18:00 Panel Discussion and Q&A (Including Alison Brooks, Farrell Review)
18:00 – 18:15 Summary and conclusions (Max Farrell)
18:15 – 19:30 Networking, drinks and canapes
19:30 Close
For more information on the Farrell Review, please visit: www.farrellreview.co.uk