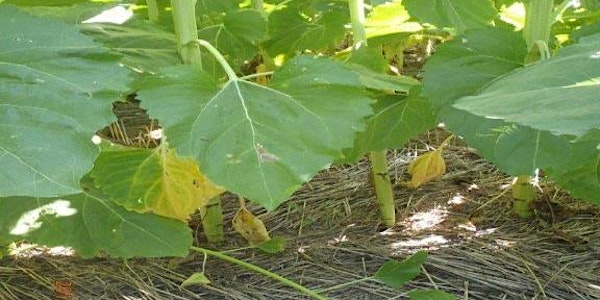 Farming Evolution 2017
By Haxtun, Sedgwick, West Greeley & Yuma County Conservation Districts & Upper Republican Natural Resource District
Date and time
February 15, 2017 · 7:30am - February 16, 2017 · 3:30pm MST
Location
Phillips County Event Center 22505 US Hwy 385 Holyoke, CO 80734
Refund Policy
Contact the organizer to request a refund.
Description
Are you a crop or livestock producer or property owner interested in the changing landscape of no-till and grazing management? If so, pull out your 2017 calendar and mark February 15 & 16 for the Farming Evolution. The event will be at the Phillips County Fair Grounds Event Center in Holyoke, CO.
All of the presenters will speak to those considering or new to no-till as well as the long-term No-Tiller. No-Till is more than the lack of tillage. To reap the full benefits of no-till, one must see it as system. Varied cropping rotations and livestock are key parts to no-till success.
There will be a variety of presenters at the event. Odette Menard is a world recognized expert advisor in soil and water conservation for the Ministry of Agriculture in Quebec, Canada. Menard will explore the complex soil life and why no-till brings out the best in the soil, regardless of moisture. In her second talk, she will explain the soil food chain and the role of earthworms. Odette will close with '10 ways to get into no-till'. She'll emphasize the importance of building your own observation set and learning what they mean.
Rudy Garcia and Clark Harshbarger both work for the Natural Resources Conservation Service, (NRCS). Harshbarger will give a visual demonstration of how tillage affects soil properties. Garcia will explain how to use the various soil health tests.
Culbertson, NE, producer Jacob Miller will share how his dryland and irrigated no-till systems have evolved over the years. He is 100% no-till and recently became both chemical and fertilizer free. Livestock graze all of his cropland acres. He will share economics and other details of the cover crop and cash crop rotation on his farm.
Menoken Farms of Burleigh County North Dakota is well known in no-till circles. They are on the leading edge of the innovators when it comes to cover crops, cropland grazing and soil health.
Jerry Doan runs his own livestock and custom grazes a couple thousand head of cattle on range and cropland. His cropland is 100% no-till. He integrated cover crops into his cropping system to reduce winter-feed costs and bring back organic matter.
Ken Miller will share their insights and experiences integrating livestock into the cropping system. He too has converted to 100% no-till with a diverse cropping system. He has an intensive grazing strategy using both cropland, planted pasture, and native range.
Don Day is a familiar voice on the radio. A well-known meteorologist from Cheyenne, Wyoming, he will be on hand to talk about current and projected weather on the plains. Day will also explore the many myths, wives tails, and facts about influences on the weather east of the Rocky Mountains.
Kyle Kautz has just started integrating cover crops on his Merino, CO, farm. He will share what sparked his interest in changing his operation and his experiences thus far.
There will be a live microscopic view of soil life projected onto the screens for all to see. Tim Becker, Holyoke producer & NRCS employee, and Steve Tucker, crop producer near Venango, NE, will discuss what we see.
Todd Gaines will wrap up the program exploring chemical weed resistance. Gaines is a world-renowned specialist in herbicide resistance and a Flagler, CO, wheat farm kid.
The registration website, www.farmingevolution2017.eventbrite.com is up and running. Registration is $25 for one day or $35 for both days and includes lunch, breaks and a non-alcohol social on Wednesday evening. Registration rates increase $10 after February 3, 2017. Lunch is not guaranteed for registrations after February 12.

If your business would like to have a booth at the event, please contact Sheila Rogers with the Yuma County Conservation District. Call 970-332-3107 ext. 3 or email her at yccd77@gmail.com. Booths are $150 and include 8 ft of table space and two lunch tickets for each day. Spaces are limited due to room capacity.
The Haxtun, West Greeley and Yuma County Conservation Districts, the Upper Republican Natural Resource District, NRCS and Phillips County Pheasants Forever sponsor the Farming Evolution.
FAQs
What's the refund policy?
A full refund can be requested prior to February 3. After February 3, $10 will be refunded for one day registrations and $15 for two day registrations, due to incurred food costs. If we are unfortunate enough to have incliment weather, we will work with registrants for fair compensation.

Do I have to bring my printed ticket to the event?
We will have the eventbrite registration list on hand, so no need to bring a ticket.

Is it ok if the name on my ticket or registration doesn't match the person who attends?
Of course! Just let us know who you are substituting for.

I need a room. Where can I stay?

There are three options in Holyoke.
Burge Hotel is a Historic Landmark Hotel, locally owned and operated. 970-854-2261

Cobblestone Inn and Suites is a modern hotel. 970-854-3222

Golden Plains Motel is a traditional small town motel, locally owned and operated. 970-854-3000
Wray is 35 miles south on Hwy 385 and also has three options.

Butte Motel is a traditional small town motel, locally owned and operated. 970-332-4828

Cobbleston Inn and Suites is a modern hotel. 970-332-5000

Sandhiller Motel is a traditional small town motel, locally owned and operated. 970-332-4134
Imperial, NE is 35 miles east on Hwy 6 and has three options:
Balcony House Bed and Breakfast. 308-882-5597, 866-882-5597

Imperial Inn is a modern hotel. 308-882-4880, 866-711-5994

Northside Motel is a traditional small town motel. 308-882-4361