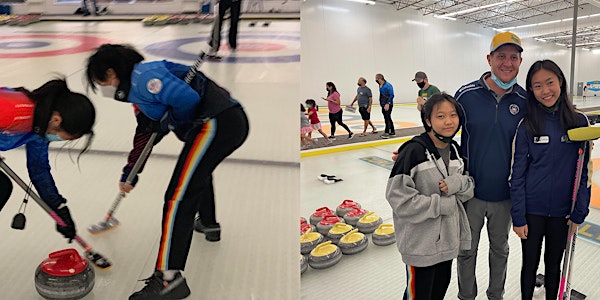 Family Curling Open House & Learn to Curl
Join Hollywood Curling for a FREE open house and mini learn-to-curl event tailored toward kids and their families!
When and where
Location
Southern California Curling Center 4545 Pacific Boulevard Vernon, CA 90058
About this event
Family Open House 10:30am - 1:30 pm
Hollywood Curling is thrilled to offer a free open house and introductory curling session geared towards children, 8 to 18 years of age, and their families. Parents, guardians, family members, and friends of the family are encouraged to come out and try America's favorite Winter Olympic sport. We'll have you on the ice in no time learning the curling basics of stone delivery and sweeping.
No experience is necessary and all curling equipment will be provided. Children under 12 years of age are required to wear helmets and must bring their own headgear. Suggested age range is 8-18 (Note: curling stones are quite heavy and may be difficult for some young children to handle and deliver). Dress in warm, comfortable clothes and wear close-toed athletic shoes. Wheelchair users and others with limited mobility are welcome; see below for more information.
After the open house, Hollywood Curling and the Southern California Curling Center (SCCC) will be hosting a 5 week Junior Series. This series will offer instruction and training tailored specifically for curlers ages 8-18 years. Each session will focus on a specific aspect of curling, such as the slide, delivery, sweeping, and strategy, and then conclude with a game where participants can put all their new skills into practice.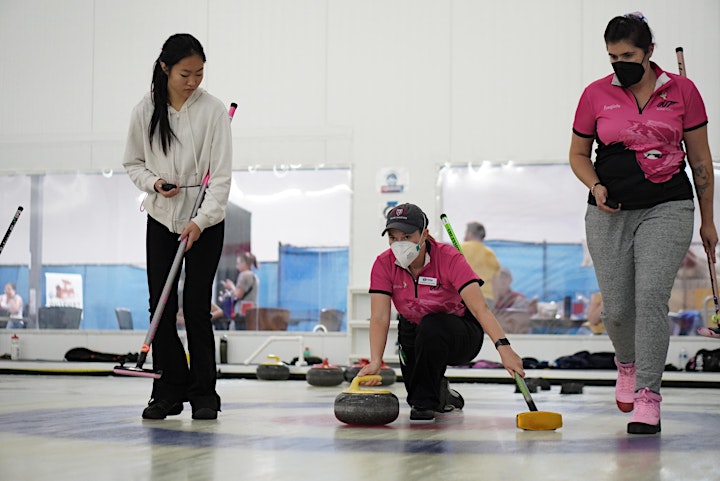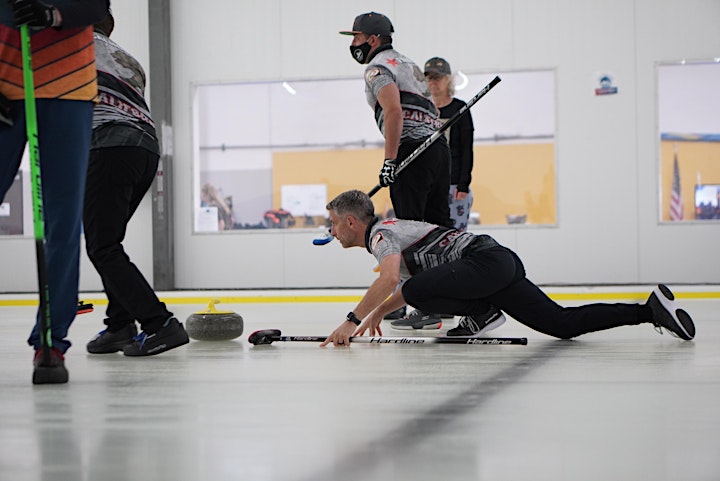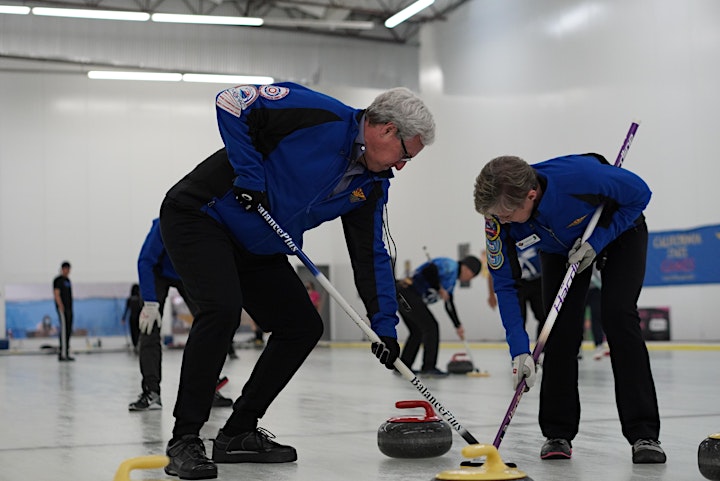 COVID-19 Vaccination Policy
Proof of vaccination (2 doses for Pfizer/Moderna/Novavax, 1 dose for J&J) or negative test result (PCR test within 48 hours) will be required to participate or spectate in any public curling activity, including learn to curl classes, leagues, and bonspiels. Participants and guests must check-in with SCCC staff upon arrival. See the Southern California Curling Center's COVID-19 protocols here.
Accessibility
Curling is an accessible sport, and we welcome wheelchair users and others with limited mobility. We will provide delivery sticks for guests who are seated or otherwise unable to bend or crouch. Use of one arm and hand is needed. The building is wheelchair accessible and there are several reserved disabled parking spaces. If you have further questions or need to ask about any specific accommodations, please contact us at the email address below.
Questions?
Feel free to contact us by email at info@hollywoodcurling.org