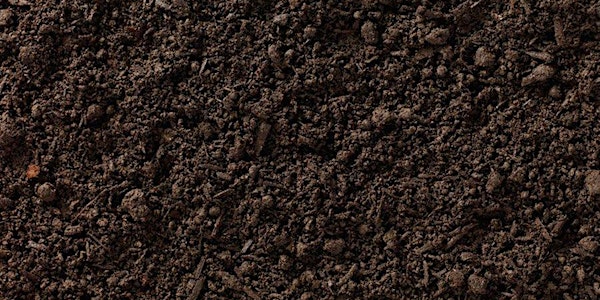 Fall Soil Health Workshop
When and where
Location
Queens Botanical Garden 43-50 Main Street Queens, NY 11355
Description
Autumn is here and it's time to put the garden to sleep for the season. Join QBG Farm staff to learn how to care for your soil during fall and winter. We'll discuss soil testing, cover crops, mulch, and compost application.
Although this workshop is free, you must pay admission to the Garden at the gate: Adults $6; Seniors (age 62+) $4; Students with ID $4; Children (ages 4 to 12) $2; Children (3 and under) FREE; Members FREE.
CANCELLATIONS
In the case that an event is cancelled, you will be notified via email.
PLEASE NOTE: By purchasing tickets and attending QBG events, you hereby opt in to receiving e-communications from the Garden. You may receive e-mail updates about future QBG events and news through the email address you provide. If you do not wish to receive future communication, simply click the "unsubscribe" button at the bottom of an email.
GARDEN ETIQUETTE
QBG staff strives to provide a place of peace, beauty, and safety for the quiet enjoyment of our visitors. QBG is a living museum, a collection of gardens for the study, culture, exhibition, and display of plants. We encourage our visitors to explore, enjoy, and be respectful of our plant collections and to be considerate of fellow guests as well. For more guidelines on garden etiquette, click here.
GETTING TO QBG
By public transportation, take the number 7 subway line to Main Street, the Long Island Rail Road (Port Washington line) to Main Street/Flushing, or the Q44-SBS or Q20 bus.
By driving, please click here for more information.
ABOUT QBG
QBG is an urban oasis where people, plants and cultures are celebrated through inspiring gardens, innovative educational programs and real-world applications of environmental stewardship. QBG is located on property owned by the City of New York, and its operation is made possible in part by public funds provided through the New York City Department of Cultural Affairs, Queens Borough President, the New York City Council, State elected officials, the New York State Department of Parks, Recreation and Historic Preservation, along with corporate, foundation, and individual supporters. For more information, visit www.queensbotanical.org or call (718) 886-3800.