Event Information
Location
The Maywood
658 Maywood Avenue
Raleigh, NC 27603
Description
Ever had a moment where you had a phenomenal idea turn out to be a complete FAIL? This March 14, come and enjoy a beer while we celebrate some of our biggest flops.
Triangle Community Foundation, BC/DC Ideas, Third Space Studio, and Landmatters are delighted to host FailFest: When Doing Good Goes Bad, a curated storytelling event of Triangle nonprofit leader failure.
FailFest will be held at The Maywood - 658 Maywood Avenue in Raleigh on Thursday, March 14 – show starts at 5:00 PM. The first 50 people through the door will receive a free beer.
Why? Well, we thought it was the perfect time to celebrate failure. We all fail, and society tells us it's a bad thing, but we disagree! FailFest is designed to help nonprofit leaders rethink failure and find ways to turn it into a valuable learning experience for their organizations and the community.
Get social with our hashtag #FailFestNC
The event will feature influential Triangle nonprofit leaders who have failed over the years and bounced back magnificently. Speakers include:
JEANNE TEDROW
Jeanne Tedrow became president & CEO of the North Carolina Center for Nonprofits on August 1, 2018. Before joining the NC Center, she co-founded the Passage Home Community Development Corporation in 1991. Through her 25 years of continuous leadership there, Passage Home grew from an organization helping a couple of families a year to one that serves over a thousand individuals leveraging $3.8 million of housing and support services annually in Wake County. She has served on boards and committees of the NC Martin Luther King Resource Center and Celebration Committee, Southeast Raleigh Assembly, NC Community Development Initiative, Solidarity Capital Group, NC Housing Finance Agency Housing Partnership, Justice Theater Project, Affordable Housing Task Force, and Garner Road Redevelopment Committee. She earned a BA in urban and community development from the University of Massachusetts, and an MA in public policy from Duke University as a Z. Smith Reynolds Fellow.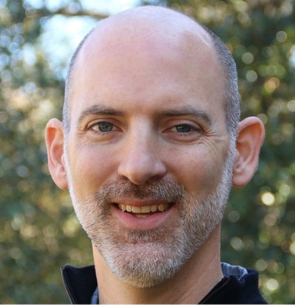 LUKE SMITH
Luke Smith was raised in Arkansas where he learned how to pull Conejos out of sombreros.* He moved to North Carolina for training in child and adult psychiatry, and while getting distracted practicing his Spanish with patients, found his life calling and helped start El Futuro. That was 15 years ago. Today, El Futuro has clinics in Durham and Siler City, works in local schools and is building a training network that extends across the state. With a mission to nurture stronger familias to live out their suenos, El Futuro is an organization at the right place and at the right time for our immigrant community Read more about Luke and El Futuro.

STAN HOLT
With over 28 years in nonprofit development, executive leadership and grant making, Stan is an accomplished nonprofit professional who believes in the power of the collective. Working with the arts, environment, educational organizations, and health and human services, Stan's constant inquiry coupled with his ability to synthesize diverse perspectives are at the heart of helping leaders define a common goal. Stan is committed to supporting collaborations that build long-term success for communities that have been disenfranchised. He lives in Durham where he knits his own sweaters, tends to his bees, and celebrates the local food and beer scene with friends. Read more about Stan.
JES AVERHART
Jesica Averhart is the Executive Director of Leadership Triangle a non-profit established to educate and develop regional leaders. Before Leadership Triangle, Jesica served as the Director of Corporate Partnerships for Capitol Broadcasting. She's managed the partnership relationships for Google, Google Fiber, Wells Fargo, Fidelity Labs, Lincoln Financial, Audi, Lenovo, Duke I&E, CFCU, RTP, BCBSNC, and others. Prior to her work with Leadership Triangle and Capitol Broadcasting, Jesica founded a boutique event production company specializing in providing professional event management services for organizations such as the Cincinnati Bengals & Cleveland Browns (NFL), Cleveland Cavaliers (NBA), The Procter & Gamble Company, Pepsi Cola North America, as well as a growing number of companies based in RTP. Jes serves as a William Peace University Board Trustee and is active on the Boards of Prevent Child Abuse NC (Chair), United Way of the Triangle, Downtown Durham Inc., and the Carolina Theatre.
BEVELYN AFOR UKAH
Bevelyn works to train youth and adults in building skills that encourage equity, organizational efficiency, cultural connection, and collaboration. Bevelyn is passionate about finding new ways to embrace multiple truths. She has traveled around the world and lived in three countries and is often looking for another adventure while staying grounded in the community. Bevelyn co-founded Change Institute International (CII), a study abroad program for high school youth. For her, there is little that is more exciting than witnessing youth travel for the first time. Part of CII's mission is to provide accessibility to youth that normally would not have access to global learning experiences. Bevelyn also coordinates the Food Youth Initiative, a program of CEFS. She serves on the Transplanting Traditions Community Farm Board, the NC Climate Justice Collective and the National Rooted in Community Leadership Team. Find Bevelyn here.
JANEEN GINGRICH
Janeen has worked with non-profits for 25 years, starting as an overnight shelter manager for survivors of domestic and sexual violence in Southwest Virginia. With a background in clinical social work, Janeen is an effective and successful coach and mentor, strategic planner, meeting planner, and facilitator. Janeen is passionate about women's leadership development and equity and has served as a board member of Women AdvaNCe for 3+ years. She specializes in consulting with non-profits around leadership, organizational development, and change management and has lived in Durham, NC for 18 years. Read more about Janeen here.
GERAUD STATON
Geraud is the executive director or the Helius Foundation. Helius provides coaching and training for small businesses, primarily necessity-driven entrepreneurs. The organization helps small businesses put together their business and strategic plans, seek out financing through microloans, and helps link small business owners with mentors throughout the community. Before working for Helius, Geraud was the executive director of Bull City Forward, an organization that worked with social entrepreneurs throughout Durham. Geraud served in the US Air Force during Operation: Desert Storm and graduated Magna Cum Laude from the business school at NC Central University. He is a Goodmon Fellow, as well as a member of the Rotary Club of Durham. And when he isn't spending time with his lovely wife, Laine, he can be found in his art studio.
Date and time
Location
The Maywood
658 Maywood Avenue
Raleigh, NC 27603