Get ready to laugh the night away on January 29th at StarBase
About this event
Failed to Render Comedy show is back again on Saturday, January 29. Doors open at 8 p.m. with a happy hour and the show starts at 9 p.m. This is a one of a kind experience where comedians will perform live in person and in the virtual realm. You will not want to miss this show at the all new StarBase Las Vegas, located at 3905 W. Diablo Dr., Las Vegas, NV. 89118. Read more about the comedians below.
For guests planning to catch the show from online, please follow this link: https://account.altvr.com/events/1866354332169928962
$10 tickets pre purchased
$15 tickets at the door
John Poveromo is unfortunately no longer going to have us crying from laughter, but these comics are going to bring the thunder. You'll want to stick around following this show for more comedy!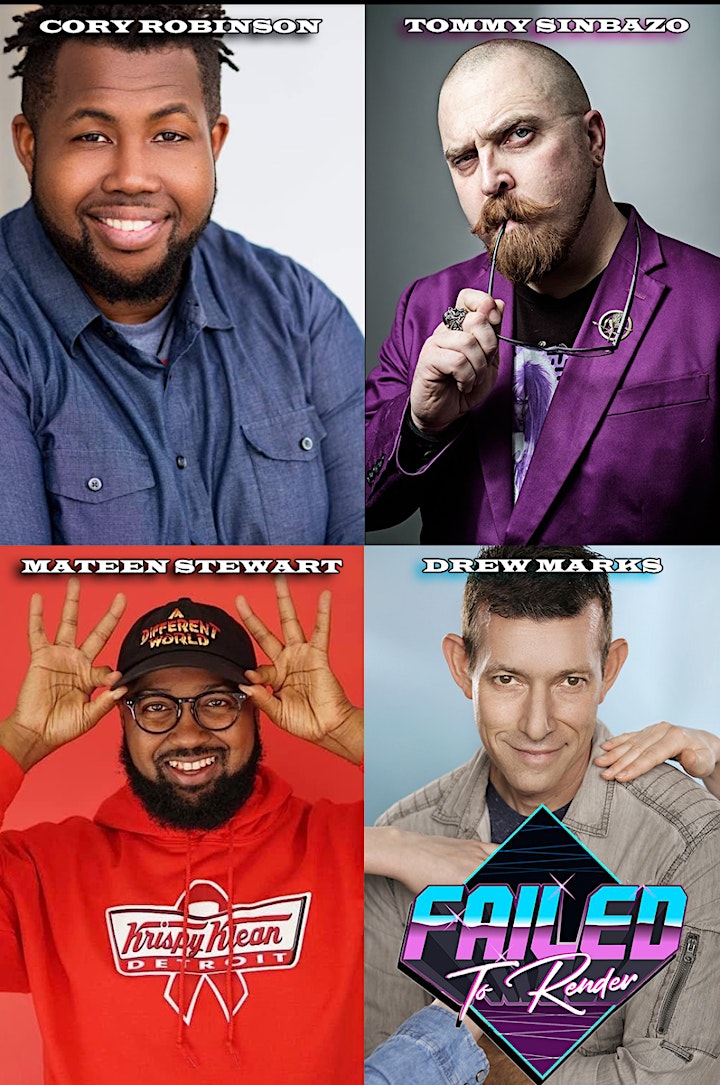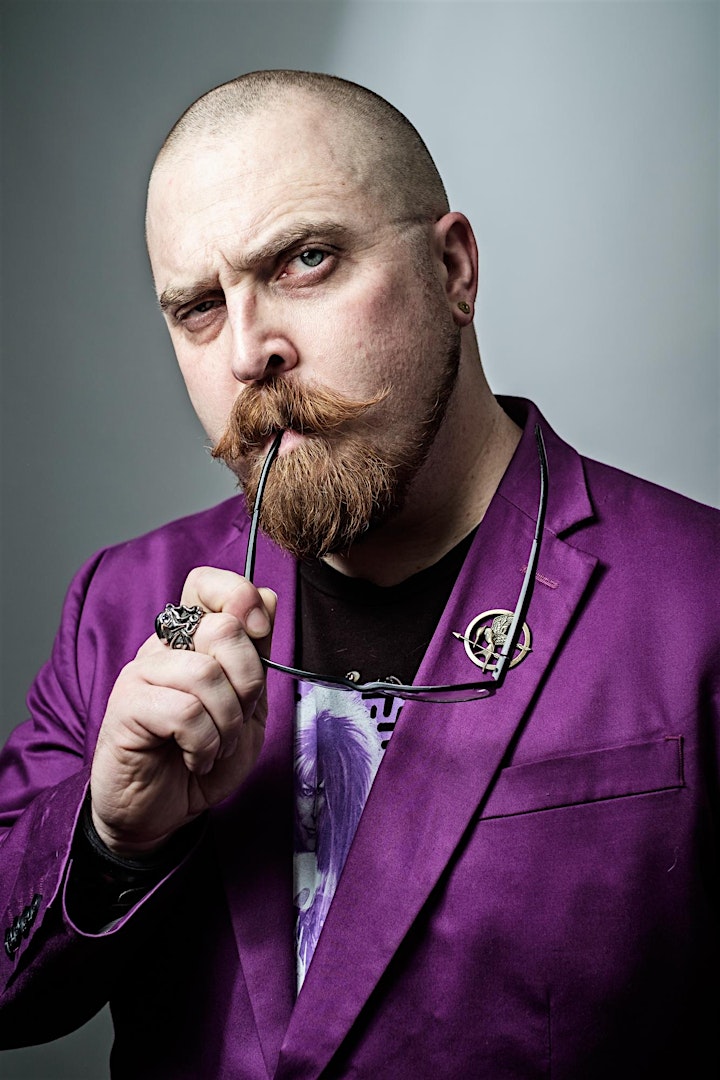 TOMMY SINBAZO is a veteran of the nerd comedy scene. His quick wit and off the cuff humor has been slicing though crowds like a Vorpal sword rolled by a loaded D20 for over 18 years. Crawling from the depths of the Geek Comedy Tour, this Cosplaying, Leathersmithing, Magic Missle of Myrth is a guaranteed hit. He has shared the stage with comedians Ralphie May, Brian Posehn and Kevin Meeny. He has been invited to perform at numerous comedy festivals, conventions and has even entertained American troops stationed overseas. If his face is familiar, you may have seen him in a mattress commercial. If his voice rings a bell you may have heard him on the radio or as one of the hosts of The Laughfinder Podcast.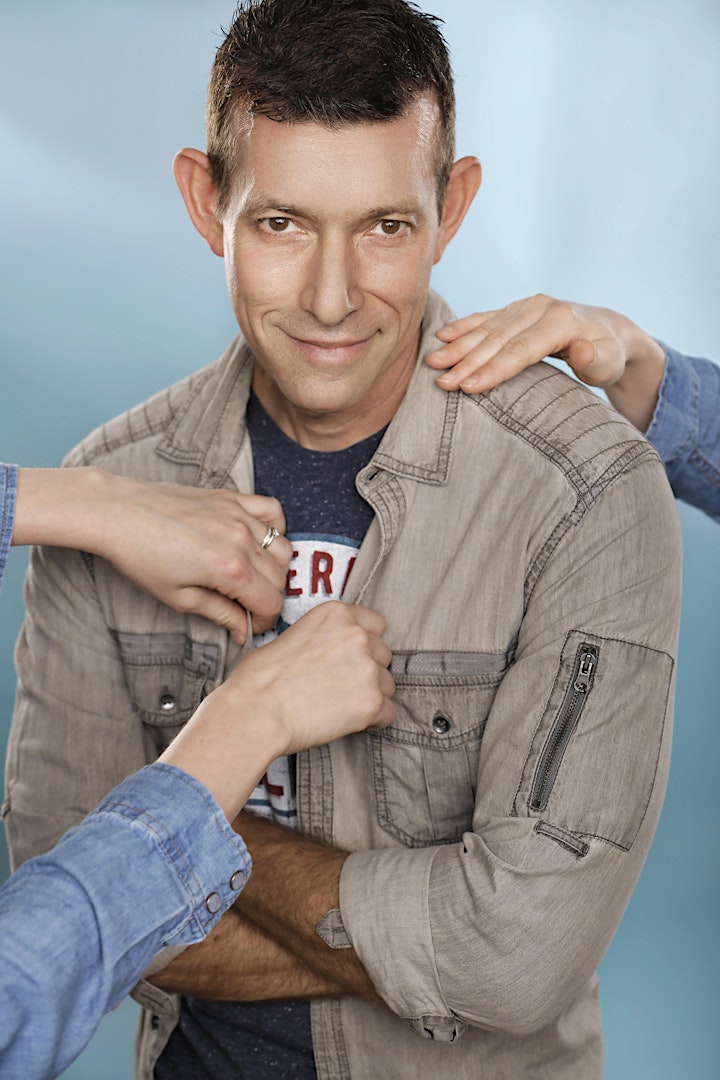 DREW MARKS has a career in stand-up spanning over 25 years, Drew has performed for audiences all over the world. If you like a bit of edge with your comedy, this is the show for you. Come enjoy a slightly darker take on life. Drew explains... "Life is hard, people suck, and the world is a terrible place. But that doesn't mean we can't have fun!" When it happens to you, it's tragic. When it happens to him, you get to laugh about it. Enjoy!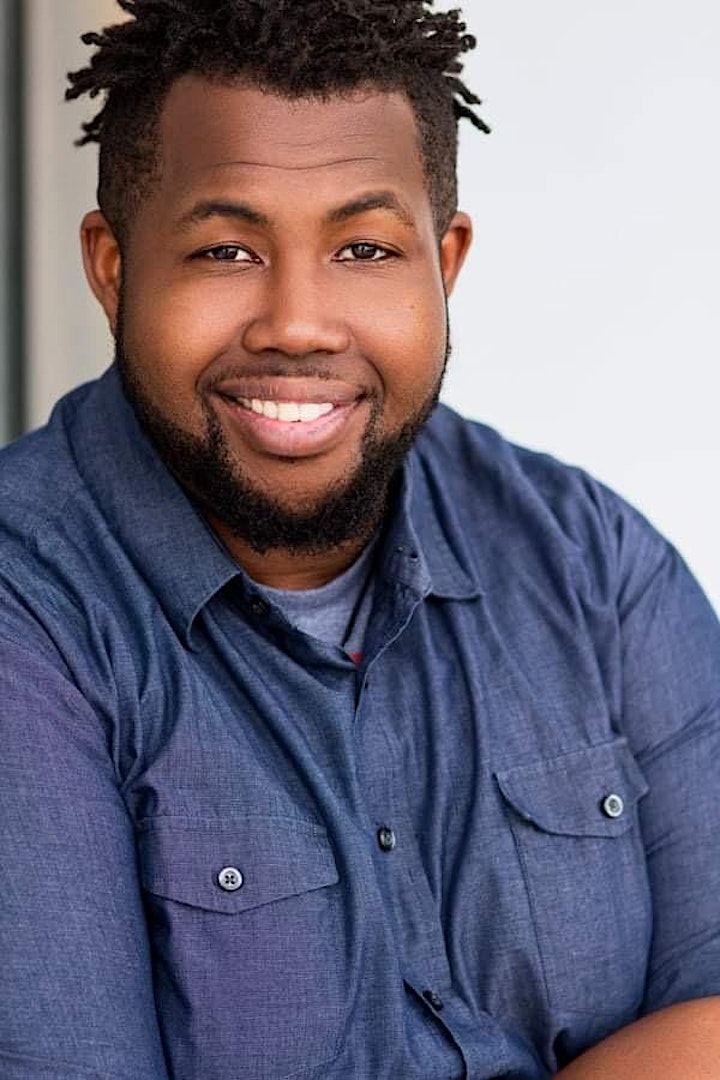 CORY ROBINSON is one of the wittiest and most clever comedic stars rising in the Hollywood skies. Once dared to do comedy in the 6th grade, Cory won his local talent show and has been hitting stages non-stop ever since. Hailing from Seaside, CA, Cory now resides in Los Angeles and is pursuing a career as an actor/writer. Cory has since become an international sensation;headlining comedy clubs all over the US and Canada, as well as performing for the U.S. Military on bases in Guam, Korea, Japan, and Abu Dhabi. He is also making his presence known on television, appearing on the 2017 season of "Laughs on Fox" and the 2014 season of "I Almost Got Away With It."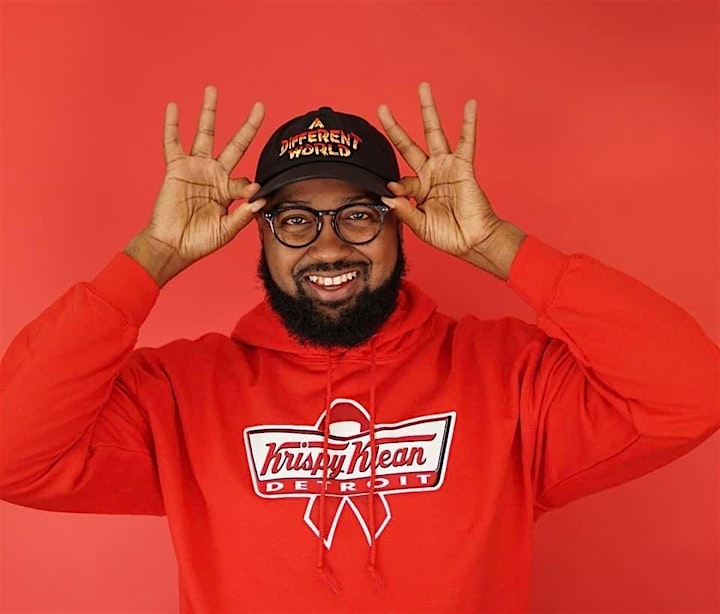 MATEEN STEWART is a highly regarded comic on the LA scene. The Detroit native majored in theatre and appeared in several on-screen roles with Ben Stiller, Ken Marino and more. He has appeared on JIMMY KIMEL LIVE!, Last Week Tonight and HGTV. Catch him on Comedy Dynamic's "Coming To The Stage."