Face Your Fears of AI and Create a Simple Chatbot
Event Information
Refund Policy
Contact the organizer to request a refund.
Eventbrite's fee is nonrefundable.
Face your fears of logic and AI! Learn how to design simple chat bots easily without first having to learn a programing language.
About this Event

We've changed this to an online event that starts at 6:30 pm and goes until 8 pm.
Chatbots have been around for a while now, and whether you love them or hate them, they can sometimes reduce the need for live customer service agents and can also provide your customers with some direct answers.
Many technical writers think that they can be complicated to create, and they can be depending on how many tasks and complicated those tasks you want them to perform turn out to be. However, you can learn to create a simple chat bot to welcome customers to your page, help them find FAQs, or other simple tasks in just a few minutes using some of the tools that are currently on the market.
Here is the diagram of some relatively simple chat bot logic.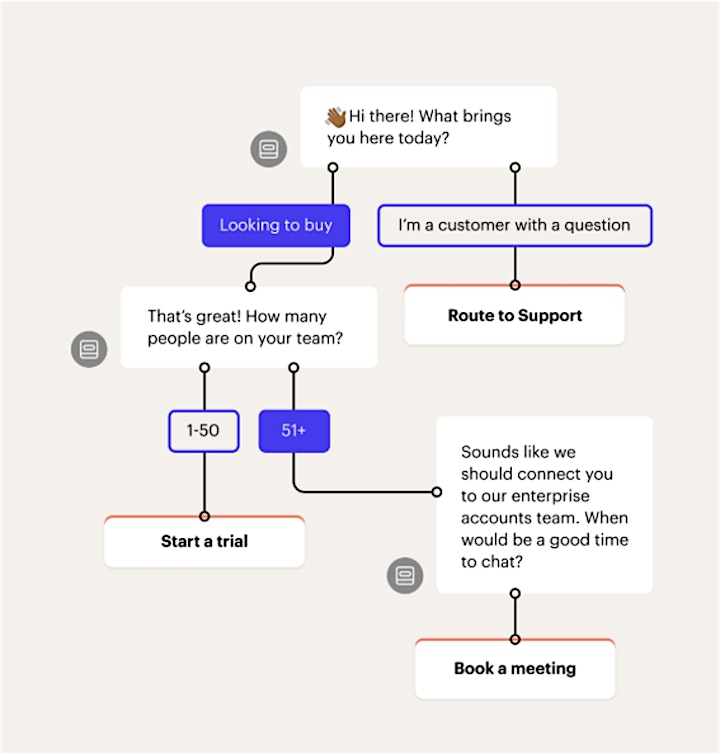 In this presentation, you will learn:
• When to use a chat bot on your web site and when not to
• What types of problems it can solve without requiring complex AI knowledge and skills
• How to face your fear of AI and have a little fun with it
• Some of the easiest tools to use on the market today
• Some simple logic so you can create your own chat bot without first learning to first code
• About the various ways you can use chat bots to cut down on customer service support needs
• Ways to Impress your boss, learn a new skill, and upgrade your business or personal site in under an hour.
Presenter: Lin Laurie
Lin has been a technical writer, technical training (Adobe Tech Comm products) and instructional designer for over 30 years at linlaurie.com. She has an MA in Educational Technology and loves working in tech. Before becoming a technical writer, she developed custom financial application software for some of the Forbes top 100 companies. She's also the current president of the Society for Technical Communication and will be teaching the in University of Washington's first online version of the Technical Writing Certificate program , Tools and Technologies course in June. She's also written four books that encompass a variety of topics from a Seattle-based murder mystery called Death of Dirty Angels, to explaining death to children who are facing it, and her favorite topic and title: That Gratitude Attitude.
Date and Time
Location
Refund Policy
Contact the organizer to request a refund.
Eventbrite's fee is nonrefundable.