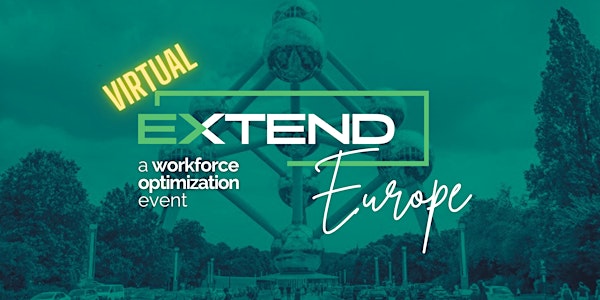 EXTEND Europe. A Workforce Optimization Event
EXTEND Europe is a highly interactive experience followed by a private VIRTUAL wine tasting event.
About this event
Enterprise Procurement /TA Leaders receive FREE tickets to the event including virtual wine tasting (Wine is delivered to your home). Ask a sponsor, NextConomy or ClubVMSA for a FREE promo code.
EXTEND is a 90-minute interactive Zoom event consisting of Dialogues, Enterprise Insights, Polling, and Demonstrations of solutions and trends affecting the Global Talent Ecosystem based in Europe. You can attend as many sessions as you like.
Topics include: Direct Sourcing, Partnering with your MSP, Talent Pooling, Internal Mobility, Integrate VMS with your HR Tooling and International Recruitment and more.
EXTEND.work is about learning and exchanging insights about workforce management with procurement and talent acquisition peers and partners.
Who should attend?
Procurement Executives
Talent Acquisition Leaders
Internally-managed Talent Program Managers
Extend.work is a ClubVMSA and NextConomy production.