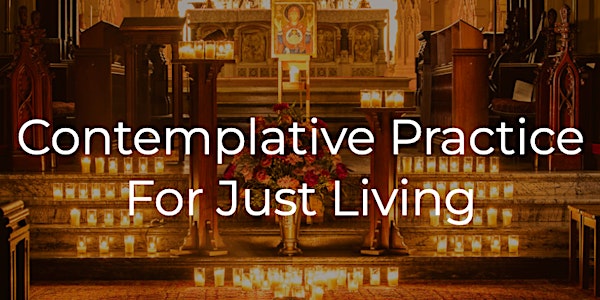 Exploring New Monasticism with the Center for Spiritual Imagination
What is New Monasticism? Join the Center for Spiritual Imagination for a talk on contemplative practice for just living.
About this event
The co-founders of the Center for Spiritual Imagination along with members of the Community will share the different ways one can engage with New Monastic practice, whether you are exploring a Rule of Life for the first time or are interested in a deeper commitment to a life of contemplation and just living.
Founded in 2020, the Center for Spiritual Imagination embodies and teaches engaged contemplative spirituality in response to what Father Bede Griffiths called "the universal call to contemplation." The Center's introductory programs, workshops, presentations at conferences, and weekly Contemplative Prayer Gatherings offer a great way to taste and study the Christian contemplative tradition and to engage with the Center's unique methodology. In the words of Fr. Richard Rohr, the Center "translates the gifts of monastic spirituality into a form that can be practiced in everyday life and where one's commitment to contemplative practice leads to justice-making."
The evening will also offer a comprehensive look at the Center's 3-year formation program which combines experiential classes in contemplative spirituality and theology, small group work based on the tools of 12-step spirituality, Clinical Pastoral Education methodology, retreat work, one-on-one mentoring, and a commitment to the community's rule of life. This formation program helps prepare participants for a committed vowed new monastic life of prayer and service. Details on this formation program and how one can apply will be offered.