Location
Flowering Heart Center & LIVESTREAM Online Anywhere
300 Feather Tree Drive
Clearwater, Florida 33765
Description
Looking for a Spiritual Path with Heart?
The Flowering Heart Path
A Systematic, Step by Step Journey into the Heart of Awakening
Supported by Twice-Monthly 2 Hour Online Modules
Directly Experience Awakened Consciousness
The Flowering Heart Path, Module 3
AVAILABLE ANYTIME ONLINE
Exploring Kundalini
& the Chakras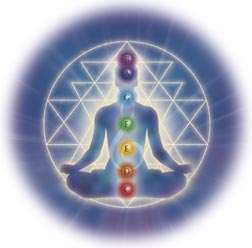 Activating & Raising Kundalini and
Opening & Clearing the Chakras
are an essential part of the path of Awakening,
God-Realization & the Flowering of the Heart
~ LEARN ABOUT THE CHAKRAS - SPIRITUAL ENERGY CENTERS
& THE KUNDALINI - DIVINE POWER RESIDING IN OUR BODIES
~ ACTIVATE & RAISE THE KUNDALINI
~ OPEN & CLEAR THE CHAKRAS
~ LEARN PRACTICES YOU CAN DO AT HOME
Join Us Anytime Online! If you can't join us for the live event, don't worry! All Participants will receive the link to watch the recording anytime that is convenient & watch it over again as many times as they want.
LOCATION: Anywhere Online
COST: $25
THEN, LET'S GO DEEPER!
Spend an entire 1/2 day with us:
Sunday, August 6, 1-7 PM, Online Anywhere or In-Person!
Flowering Heart Center, Clearwater, Florida
DEEPER ACTIVATION & EMPOWERMENT
Kundalini & the Chakras
Module 3 is NOT a prerequisite to take this course
Details & Registration: http://floweringheart.org/KundaliniDeepening.htm
IN THE MEANTIME, be sure to take the FREE Blessing Giver Initiation Course: http://floweringheart.org/initiation.htm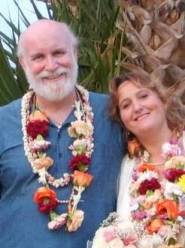 Rev Dr Michael Milner & Rev Suzanne Champlin