Webinar: Exploring How Equality Diversity Inclusion is Impacting on the Workplace
About this Event
Are you an executive, manager, team leader, human resources manager or an aspiring leader ?
Do you manage/work with multicultural teams ?
Are you passionate about diversity and inclusion?
Would you like to discover the potentials of your team and move your leadership to the next level?
You are invited to this special launch event and webinar
Exploring How Equality Diversity Inclusion is Impacting on the Workplace
This webinar marks the launch of a unique Masters of Business in Equality, Diversity and Inclusion from Institute of Art, Design + Technology Dún Laoghaire
Date: Wednesday June 24th 1pm-2pm GMT 
Registration: Free Admission
Online Event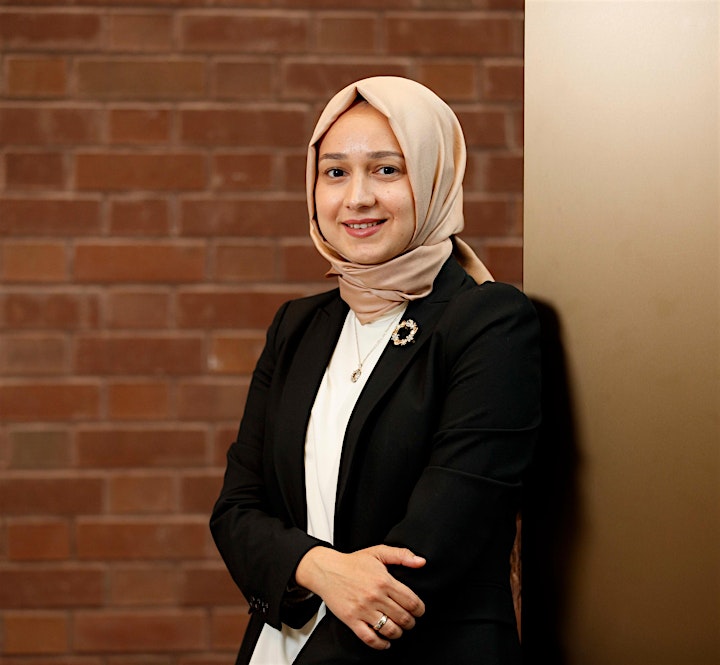 Moderator: Furkan Karayel, Inclusive Leadership Advisor and CEO at Diversein.com
Furkan Karayel is an award winning inclusive leadership advisor and CEO at Diversein.com. She helps tech managers to recognise and practise inclusion in the workplace. Her passion is leveraging women-in-tech leadership, diversity and empowering female founders globally. Furkan founded Diversein.com after 10 years of software engineering experience in multinational tech companies in Ireland. She is Diversity and Inclusion Track Captain for Startup Week Dublin, Dublin Chapter Lead for Sprinters.co, a global diverse female entrepreneurs organisation and advisory board member for InspiringSTEM.org, promoting tech careers into new generations.
Honoured with "Diversity and Inclusion Role Model in Business" and "Trailblazer" Awards. Additionally, Furkan is an active speaker at international events about her journey into tech world as a woman, her recommendations for inclusive leadership and the power of diversity and inclusion.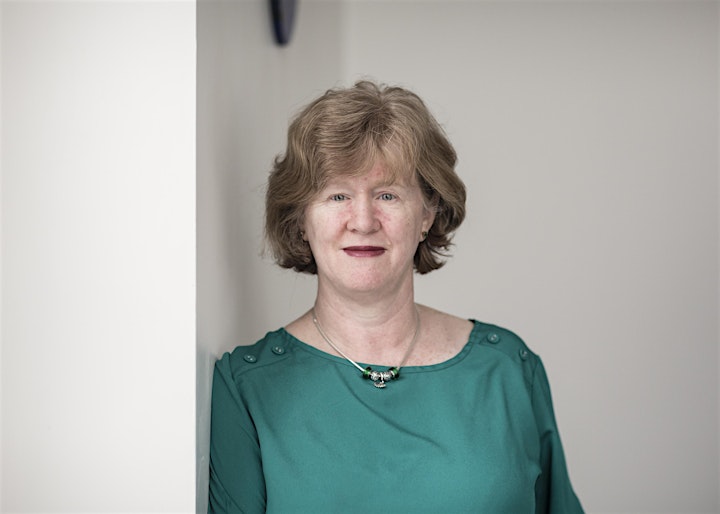 Dr Therese Moylan, Head of Department of Entrepreneurship IADT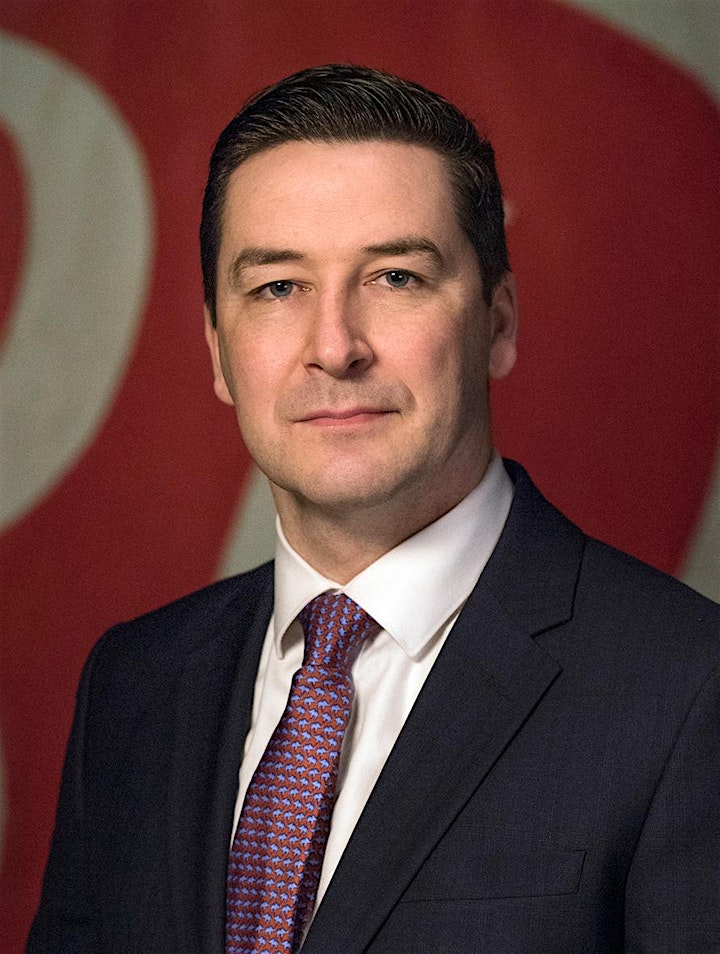 Adrian Whelan, Senior Vice President, Brown Brothers Harriman
Adrian Whelan joined Brown Brothers Harriman in 2011. Based in Dublin, he is a Senior Vice President and Head of Regulatory Intelligence for Investor Services. In this role, he is responsible for articulating the impact of regulatory change on asset managers and the industry in which they operate. Adrian is a contributor to BBH's On The Regs blog, where he regularly shares insights on global regulatory topics.
Adrian is active in the Investment Company Institute, the International Securities Lending Association, Irish Funds, and other global industry bodies and working groups focused on education and advocacy for regulatory and policy changes impacting the asset management and banking industries.
Adrian leads the Dublin chapter of BBH's Young Professionals Network and is active in the Asia Link Network and Pride Network, which creates a welcoming community for BBH employees who identify as LGBTQ+ and their allies. Outside of BBH, he is an advocate for social inclusion, mental health awareness, access to education, and mentoring through his work with organizations such as Diverse In, City Hive, and LGBT Great.
Adrian earned a Bachelor of Business Administration from Dublin City University and remains an active DCU alumni.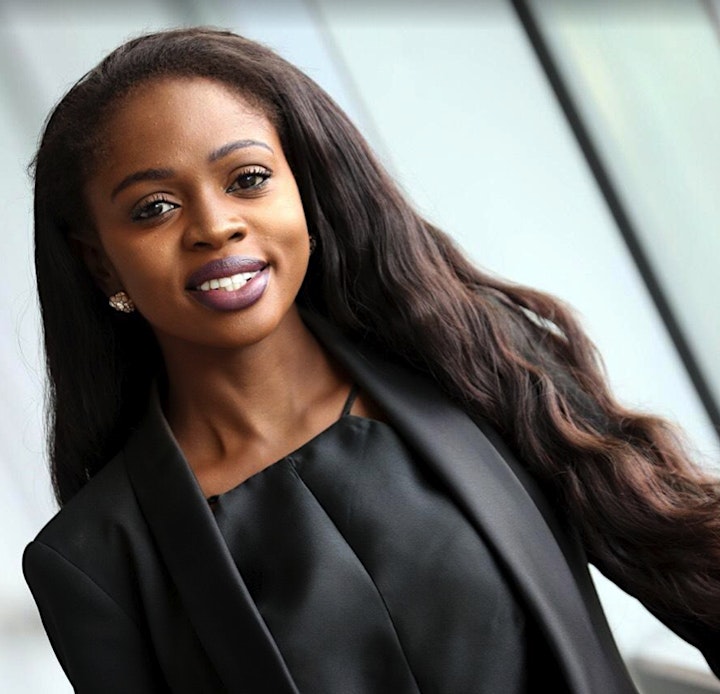 Deborah Somorin, Management Consultant PWC, Founder Empower the Family
Deborah Somorin is a qualified Chartered Accountant, who trained with PwC. She is currently a Consultant & Assistant Manager in PwC's Advisory practice. Deborah completed a degree in Accounting and Finance at DCU in 2014. She then went on to complete a Masters in Accounting in DCU in 2015 which helped earn her a place at PwC. She received two scholarships while at university to enable her to complete her studies. In 2018, Deborah founded a not for profit called Empower the Family (ETF). ETF plan to open student accommodation, in Dublin, with onsite quality childcare for single parents between 18-23 attending university. This social enterprise will support Ireland's commitment to accomplishing 10 of the 17 United Nations Sustainable Development Goals. Deborah's work in this area earned her a spot on the prestigious
2020 Forbes 30 under 30 list alongside activists like Greta Thunberg. ETF was the only female-led organisation in Ireland to make the list in 2020. Deborah also currently sits on the board of directors for Chartered Accountants Support (which supports members and students of Chartered Accountants Ireland), the Chartered Accountants Ireland Diversity and Inclusion Committee, and the RTÉ Youth Advisory Committee.
Deborah won the JCI Dublin Ten Outstanding Young Persons award for 2018 and the JCI Ireland Ten Outstanding Young Persons award for 2018, both in the Humanitarian and/or voluntary leadership category. JCI is an international network for young leaders and John F. Kennedy was a member of the Irish branch. In 2019, Deborah was awarded the Inspiration Award by Chartered Accountants Ireland. She was also awarded, one of Fire Restaurants, Women of the Year for 2019, by the Lord Mayor of Dublin, Nial Ring. 
In her spare time, Deborah enjoys playing video games with her son Liam, reading books and writing articles on Diversity and Social Entrepreneurship.
Proudly brought to you by Institute of Art, Design + Technology Dún Laoghaire and Diversein