Event Information
Location
City Plaza
443 Fayetteville St.
Raleigh, NC 27601
Use your treasure map to follow clues and crack codes on this Explore Local Treasure Hunt in partnership with Downtown Raleigh Alliance!
About this event
Explore Local Treasure Hunt Information - Fayetteville Street District
Explore the locally-owned retailers that make Downtown Raleigh unique! Participants will meet at City Plaza (443 Fayetteville St, Raleigh, NC 27601) and then depart with their treasure map on a scavenger hunt where they will follow themed clues, solve puzzles, and crack codes to find and unlock the treasure chest for a grand prize! Winners won't be determined by speed, so take some time to browse the businesses and snag steals and deals along the way.
The hunt involves walking a distance of 1.5-2.0 miles in total and will take place rain or shine, so long as the weather does not become dangerous. Teams have until 3:00 p.m. to complete the treasure hunt.
About Triangle Triangle Treasure Hunt
We (Ben and Whitney) got the idea for Triangle Treasure Hunt in 2018 after a trip to Florence, Italy where we got engaged at the end of a smilar scavenger hunt activity. We have been creating treasure hunts in the Triangle area ever since! Currently, we offer treasure hunts in Downtown Raleigh, Raleigh Warehouse District, Downtown Apex, Downtown Fuquay, and Downtown Cary with more locations to come!
For our full event schedule, private group hunt information, and frequently asked questions please check out our website at triangletreasurehunt.com.
Please contact us at triangletreasurehunt@gmail.com with any questions prior to the hunt.
About Downtown Raleigh Alliance (DRA):
Downtown Raleigh Alliance (DRA) is an economic development, marketing, and place management organization that leads efforts to build a downtown that is safe, accessible, creative, and vibrant. DRA facilitates this mission through its primary initiatives, including: economic development and storefront business attraction, community-building events such as First Friday, marketing campaigns, advocacy, safety and hospitality ambassador patrols, and real estate market research and analysis.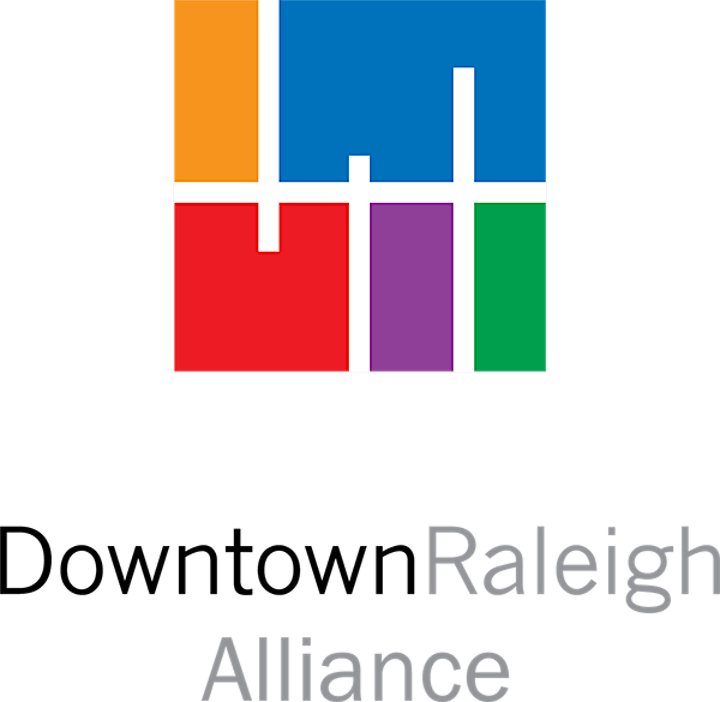 Location
City Plaza
443 Fayetteville St.
Raleigh, NC 27601