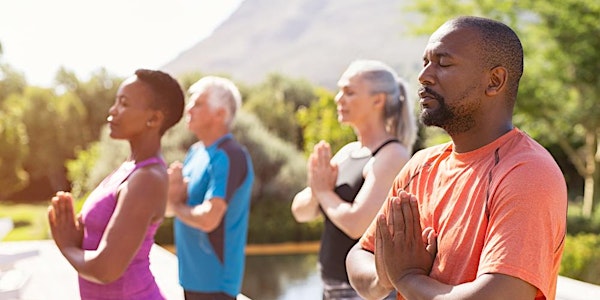 Expert Q&A: Yoga, Tai Chi and Qi Gong for Parkinson's
Join us to learn about the benefits of tai chi, yoga and qi gong for Parkinson's.
Refund Policy
Contact the organizer to request a refund.
About this event
Join us for our last Expert Q&A of 2022 to learn about the benefits of tai chi, yoga and qi gong for Parkinson's with Dr. Michael Braitsch PT, DPT of Tribe Wellness LLC. He will explain the different practices and demonstrate some of the movements before taking your questions.
Our Expert Q&A webcasts are sponsored by Amneal and Kyowa Kirin.
About the presenter: Dr. Michael Braitsch, PT, DPT is a licensed Doctor of Physical Therapy, a life-long martial artist, a former amateur fighter, internationally certified fight referee, and a contributing faculty member at the University of St. Augustine School of Health Sciences in Dallas, Texas.
He founded Tribe Wellness LLC in February 2017 to change the way physical therapy is structured for people with chronic and progressive conditions, empowering people to better participate in community wellness. In addition to treating individual patients in therapy, he runs group exercise and research programs for people with Parkinson Disease that are steeped in leading evidence from physical therapy and exercise science to help people move and feel better.
Outside of patient care, research, and group programs, Dr. Mike serves as an advisory board member of the UT Southwestern Adaptive Sports Coalition, a board member and member of the Medical Advisory Board for the Dallas Area Parkisonism Society, and as an advocate and presenter for the Davis Phinney Foundation and the Parkinson Foundation.
More information is avaialble at www.tribewellness.org