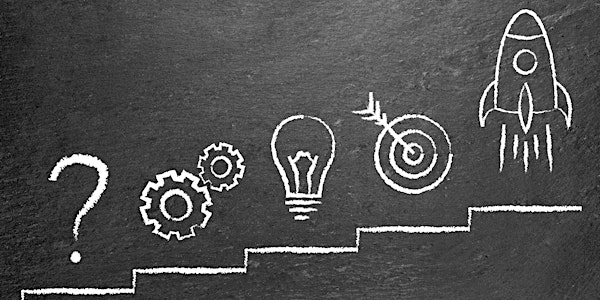 Expert Panel: NYC Public High School Admissions Explained + Q&A
Want to know about the 4 different public HS admissions processes and how to have the best chances in each, including the SHSAT? Don't miss!
Date and time
Wednesday, March 15 · 3:45 - 5pm PDT
About this event
In this webinar, our panel of high school admissions experts will help you understand how the general education application process works in NYC, how it's changed recently, and what you can be doing now to make the process much less stressful in the 8th grade. We will also discuss the specialized high schools (including SHSAT prep) and leave plenty of time for your specific questions. Parents with middler schoolers in NYC won't want to miss this event!
What we'll cover:
How the public high school admissions process works.
Review of the high school admissions results this year.
How do you find high schools that are right for your child?
What is the high school admissions timeline?
What can you be doing now to prepare?
What are the types of school options open in NYC, including the specialized schools?
When should you start studying for the SHSAT?
What is covered on the SHSAT and how hard is the test?
Our expert panel includes Ivy Tutors Network founder, Lisa Speransky (Bronx High School of Science and Columbia University graduate) and Katie Miller of Katherine Miller Consulting.
Our Expert Panel
Katie Miller created Katherine Miller Consulting in order to work more closely on fostering creative public / private partnerships, and to share her expertise on the interplay between education, parenting and community. She has also served in a number of volunteer positions at her children's public schools, including 2 years as the Co-President of P.S. 87's Parents Association, 2 years as the Co-President of the PTA at M.S. 54 (Booker T. Washington Middle School), 2 years as an elected parent member of the School Leadership Team (SLT) at Beacon High School and 1 year as Vice President of Middle School on the WESS Parents Association Board. Katie also acts as a consultant to a variety of youth arts organizations, sits on the advisory board for Her Story Mentorship, a female-led mentorship program with an emphasis on digital wellness and entrepreneurship, and is the co-Director of West Side Soccer League's High School Travel Program. Before her career as an education and small business consultant, Katie was the Director of Civil Justice at Common Good, and a Litigation Associate at Cleary Gottlieb. Katie graduated from Amherst College and received a joint J.D./ M.A. from Cornell Law School and the Fletcher School of Law and Diplomacy.
Lisa Speransky is the founder of Ivy Tutors Network, which has empowered students to succeed through personalized education and mentorship for over two decades. Lisa grew up in New York City, attending public schools P.S. 87, Delta (MS 54), and specialized high school Bronx Science, before continuing on to Columbia University. Lisa started Ivy Tutors while still a student at Columbia. She ran the company as a 2nd job for 13 years after joining corporate America, where she worked in innovation-driven consumer products, including stints as the CEO of divisions at two baby product brands, BabyBjorn and BÉABA. In 2019, she returned as full time CEO of Ivy Tutors Network, passionate about improving education outcomes for children in the United States. IVY is known for the quality of educators in their network and offerings include private tutoring, data-driven test prep, small group classes, and school partnership programs. IVY is a certified woman-owned, disability:IN business, an immigrant-owned company, and a vendor to the Department of Education. IVY is proud to work with thousands of clients each year, from private clients to students in underserved districts, helping to expand much-needed access to high quality educational services to all children.
About the organizer
For 17 years, IVY has been the leader in subject help and test preparation, known for the best hires, knowledgeable service and reasonable pricing. We work with New York students to help them achieve their scholastic potential, retain knowledge, increase confidence, and receive higher scores on exams. Whatever the student's needs, we've been there, and we can share our expertise with you. In fact, thousands of families have counted on us over the years to provide professional and energetic tutors who are able to connect to students on a level parents and teachers cannot always reach.
Education is not one-size-fits-all. We offer a highly personalized service and that's one of the reasons it works so well. My promise to our clients is that we will find the right match for your child – your child will excel in school, have a deeper understanding of the coursework, have increased confidence overall and will learn valuable skills from an elite group of hand-picked tutors, skills that will carry him/her through high school, college and beyond.