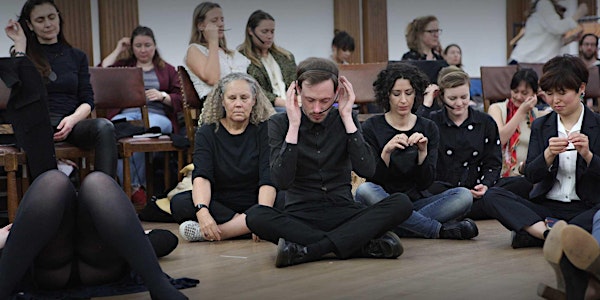 Experimental Scent Summit, V. 3
By The Institute for Art and Olfaction
Date and time
Saturday, May 4, 2019 · 1 - 9am PDT
Description
EXPERIMENTAL SCENT SUMMIT (V.3)
Curated by Klara Ravat + The Institute for Art and Olfaction

Date: May 4, 2019
Time: 10am to 6pm
Location: Treehouse NDSM (NDSMPlein 79, 1033 WC, Amsterdam)
The Institute for Art and Olfaction teams up again with artist Klara Ravat for the third annual Experimental Scent Summit.
Over the course of a day, attendees will come together to share ideas through an exciting schedule of talks, breakout discussions and project presentations relating to experimental sensorial practices.
A friendly, relaxed and conversational meeting of olfactory artists, the Experimental Scent Summit is an annual opportunity for participants to share their work while openly discussing the challenges of working with scent in an unrestrained, non-competitive, supportive environment.
The Experimental Scent Summit is a ticketed event that covers venue costs. Tickets are available on a first come first serve basis, and are limited.
The Experimental Scent Summit is being produced as an ancillary program to The 6th Annual Art and Olfaction Awards, which take place on May 2, 2019 in Amsterdam. More information on the awards can be found here.
We've announced our schedule of talks: Have a look!
---
QUESTIONS? Email hello@artandolfaction
About the organizer
The Institute for Art and Olfaction is devoted to creative experimentation with a focus on scent. Our goal is to create new points of entry for people interested in the field of olfaction, while accommodating creative ideas in all mediums. The IAO is a 501(c)3 non-profit located in Los Angeles, USA.