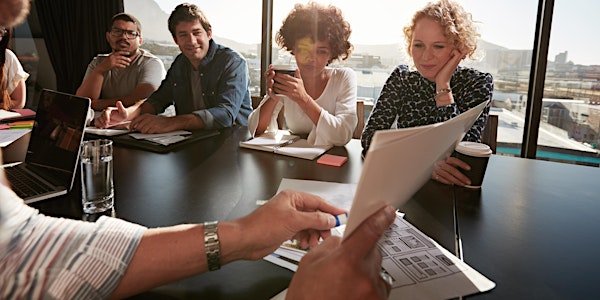 Experience a True Star™ Mastermind Group
When and where
Location
1624 Westgate Circle Brentwood, TN 37027
Refund Policy
Refunds up to 7 days before event
Description
Do you know what Ben Franklin, Franklin Roosevelt, Warren Buffet, Bill Gates, Henry Ford, Thomas Edison, JRR Tolkien, and Walt Disney have in common?
They were all part of a Mastermind Group.

Success builds upon Success.
At True Star™ Mastermind, I want you to experience the power of a mastermind group for yourself. For a limited time, I am offering True Star™ Mastermind Experience for Business Leaders. This single session will give you an introduction to the True Star™ Mastermind, a chance to network with other business leaders and my white paper Top Ten Leadership Mistakes and How to Avoid Them.
The True Star™ Mastermind helps leaders step up to the next level by offering a comfortable, confidential and challenging space where you can share the issues and problems you face with a peer advisory board. The peer advisory board works like a board of directors. Different strengths, wisdom, and experience of the members allows you to brainstorm, support, and advise each other. As part of this alliance, everyone becomes smarter and empowered by the synergy created.
Here's how a Mastermind Group works. At each meeting, everyone shares their accomplishments since the last meeting. Then each member gets a chance to be in the "hot seat". The hot seat participant brings up an issue and explains what help they need. The other members ask questions, delve deeper into a problem, brainstorm ideas and offer a solution. This information is then used to set goals to be accomplished before the next meeting.
Learn more about True Star Masterminds.