Description


Vyripharm Biopharmaceuticals will Host Event to Discuss the Expansion of the State of Texas Compassionate Use Program (CUP) to include other forms of Epilepsy, PTSD, Cancer and other Debilitating Diseases on Tuesday December 13, 2016.
By Jennifer Tanguy | Published on November, 2016
(Houston, TX
) – Texas State Lawmakers, Corporate Executives, Texas Medical Center Doctors, Scientists, Military Veterans and Patients will convene and discuss the "Expansion of the Texas Compassionate Use Program (CUP) and Compassionate Use Registry of Texas (CURT) initiatives" to include other forms of Epilepsy, PTSD, Cancer and other debilitating diseases at Vyripharm Biopharmaceuticals in Houston. The Program will be held at the Texas Medical Center Innovation Institute and will feature physicians from the Texas Medical Center (TMC) and also from another sister institutions on the possible therapeutic uses of medical cannabis and its constituent cannabinoid compounds.
Noted physicians and scientists from Texas and abroad will discuss with lawmakers (legislators) and also with the public, the opportunity to expand and integrate medical cannabis treatment with traditional medical treatment. The Texas Compassionate Use Program, signed by Governor Abbott last year, goes into effect in 2017. The CUP is only intended for the treatment of a specific form of epilepsy. This event is being held to support the Expansion of the CUP. "With Texas rolling out the Compassionate Use Program next year, it's important to insure that the Texas Medical Cannabis Program is the gold standard in which all states should follow".
Dr. Elias Jackson, Vyripharm's Director of Scientific Public Relations said "Early studies have shown a positive impact on resistant forms of cancer. We are carefully analyzing these results before we formally release this data. These preliminary studies, conducted by Vyripharm, on the efficacy of cannabis for cancer therapy indicate that Texas and the Texas Medical Center could be an important step in advancing cancer therapy".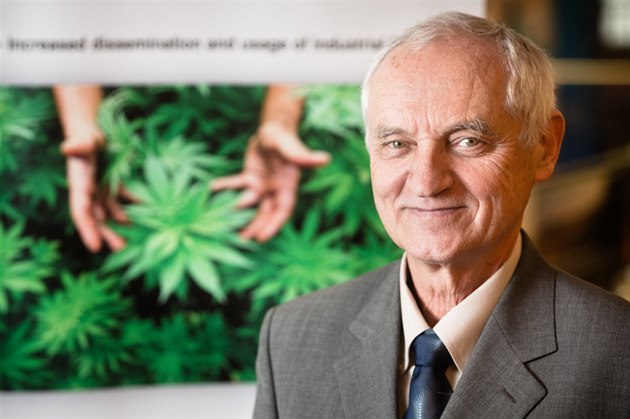 Vyripharm is pleased to announce Professor Lumír Hanuš as the Keynote Speaker for the event addressing "Why is Medical Cannabis a successful Medicine?". Professor Lumír Hanus, a native of the Czech Republic, is Professor of Medicinal Chemistry and Natural Product at the Hebrew University of Jerusalem. Professor Hanus is a world expert on the endocannabinoid system and he contributed to the isolation of the first known endocannabinoid neurotransmitter, Anandamide (N-arachidonoylethanolamine or AEA). He studied under the Father of Cannabis Chemistry, Raphael Mechoulam, who identified Tetrahydrocannabidiol (THC). Professor Hanus will be sharing his lifelong experience in the research of medical cannabis and its curative effects directly with the science community, patients and public.
Further Scientists presenting will be representing UT Health Science Center Houston, University of Texas Medical Branch at Galveston, Baylor College of Medicine and University of Houston, MD Anderson Cancer Center.
The event will be hosted by Vyripharm Biopharmaceuticals on Tuesday, December 13th and will be open to the public.
Date: Tuesday, December 13, 2016 Time: 10:45am-2:30pm Event location: Vyripharm Biopharmaceuticals, TMC Innovation Institute, 2450 Holcombe Blvd., Houston Texas. 77021.

Additional Information:
If you plan to drive, parking will be available remotely at South Extension Lot C, a four-minute shuttle ride from TMC Innovation. Shuttles will run throughout the duration of the event. On-site parking will not be available.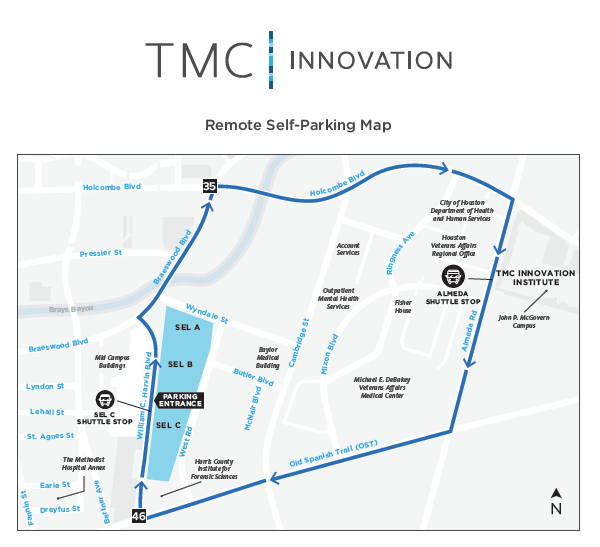 Highlight:
After the event, there will be a 1 hour overview by Professor Lumir Hanus on his assessment of the efficacy of medicinal cannabinoids as a therapeutic approach for neurological disorders, gastrointestinal disorders and cancer. Questions from the attendees will follow Professor Lumir Hanus' overview. Overview will be held in Rm.X04. Sponsor: THE AMERICAN MEDICINAL BOTANICAL ASSOCIATION (AMBA) A NON-PROFIT ORGANIZATION. ALL DONATIONS WELCOME
Contact: Jennifer Tanguy, jenn@vyripharm.com VyripharmBio.com