Exhibition Exploration for Educators with Mr. Delbert Richardson
Educator tour of 1619: Resistance/Resilience/Remembrance/Liberation, an exhibit by award-winning storyteller Delbert Richardson
About this event
In 1619: Resistance/Resilience/Remembrance/Liberation, national award-winning storyteller Mr. Delbert Richardson invites community to experience a chronological journey through Mother Africa, American Chattel Slavery, Jim Crow Era, and Still We Rise: African American inventors and inventions.
The history of American chattel slavery, as an institution, had the primary function of feeding the greed of wealth and capitalism by white men of European decent both in Europe and the Americas. The commodification of human beings primarily from the continent of Africa provided a free labor force for over 400 years. There are many histories that are still debated and told through different lenses, but stories that are centered on the attributes, perseverance, and courage, of a great people are rarely shared.
1619: Resistance/Resilience/Remembrance/Liberation depicts themes to highlight the assets of African people in Africa and African people of the Diaspora. The primary focus of Mr. Richardson's exhibition is to create a healthy space for difficult and healing conversations.
Educators are invited to this special exhibition exploration session to tour the exhibit and think critically together about ways to share this exhibit and its themes with students.
Mr. Delbert Richardson is the Founder and Curator of the American History Traveling Museum: The Unspoken Truths. The Museum chronicles the rich history of Africans in Africa prior to American Chattel Slavery, the experiences and impact of American Chattel Slavery and of the Jim Crow Era, while also detailing the many contributions African Americans have had on scientific, cultural, and technological inventions/innovations in the U.S., and the world.
The Museum's mission is to re-educate learners of all ages, in a manner that leads to self- restoration and community healing, with the eventual goal of implementing its teachings into school curricula, institutions, and organizations committed to cultural competence and social justice.
More information can be found here: The Unspoken Truths .
Learn more about the exhibit here.
COVID Safety
In accordance with King County's vaccination verification guidance, people ages 12 and older will be required to show proof of full COVID-19 vaccination or a negative test result to enter ARTS at King Street Station. Masks are required for entry, regardless of vaccination status. Most importantly, be kind.
Questions?
Contact Tina LaPadula, Arts Education Project Manager Seattle Office of Arts & Culture - tina.lapadula@seattle.gov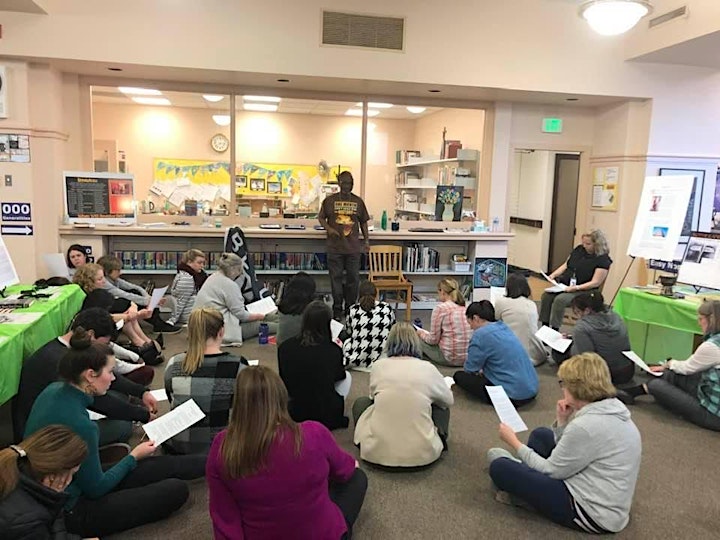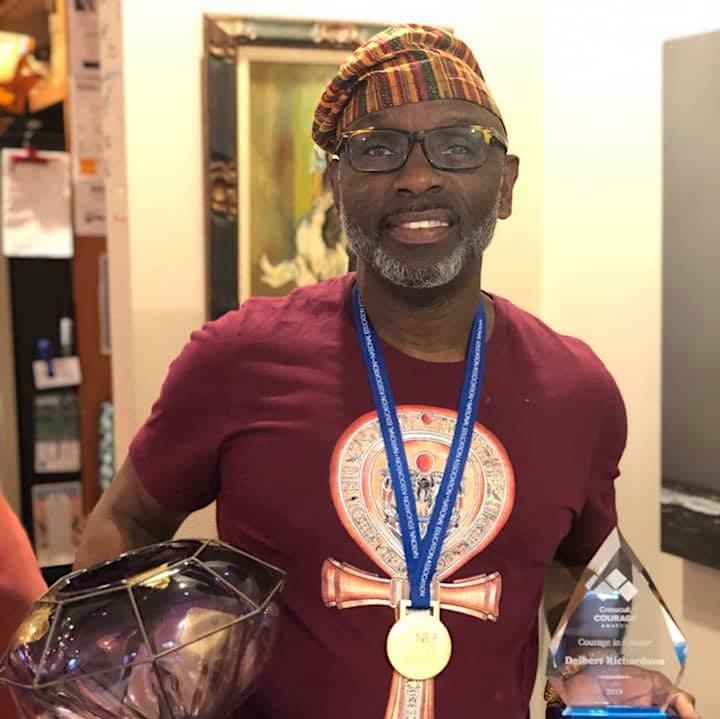 Organizer of Exhibition Exploration for Educators with Mr. Delbert Richardson
The Creative Advantage is a partnership between Seattle Public Schools and the Seattle Office of Arts & Culture. We are committed to equitable access to the arts and the development of teachers, arts specialists, and teaching artists in and out of school.
Partner info at the links below:
http://www.creativeadvantageseattle.org/
https://www.seattleschools.org/academics/curriculum/arts/