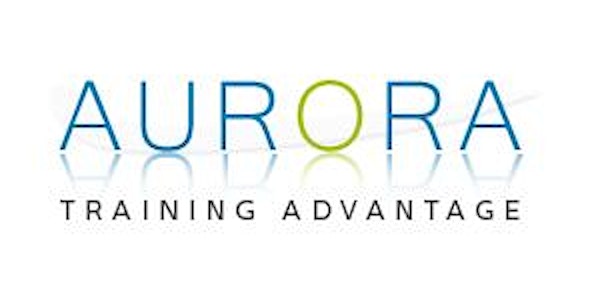 Excel Agility: Mastering Advanced Formulas
Live Webinar or Recording August 23, 2022, 2:00 pm - 3:40 pm Eastern Credit: CPE: 2, ATATX: 1.5 Excel expert David Ringstrom, CPA, shows yo
About this event
Live Webinar or Recording
August 23, 2022, 2:00 pm - 3:40 pm Eastern
Credit: CPE: 2, ATATX: 1.5
Excel expert David Ringstrom, CPA, shows you various ways to make sense of complicated Excel formulas in this insightful presentation. Sometimes your formulas can grow out of control, or, more likely, you've inherited spreadsheets from others that you're to take ownership of. You'll have many tricks at your disposal to quickly decipher even the most complex Excel formulas after attending this webcast.David demonstrates every technique at least twice: first, on a PowerPoint slide with numbered steps, and second, in the subscription-based Microsoft 365 (formerly Office 365) version of Excel. David draws your attention to any differences in the older versions of Excel (2019, 2016, 2013, and earlier) during the presentation as well as in his detailed handouts. David also provides an Excel workbook that includes most of the examples he uses during the webcast.Microsoft 365 is a subscription-based product that provides new feature updates as often as monthly. Conversely, the perpetual licensed versions of Excel have feature sets that don't change. Perpetual licensed versions have year numbers, such as Excel 2019, Excel 2016, and so on.Who should attend:Practitioners seeking to have better control over writing and understanding worksheet formulas in Excel.
Topics covered:
• Adding a macro to Excel that adds the ability to display any formula in a cell comment.• Auditing portions of a formula by using the F9 key to temporarily convert part of a formula to a value.• Create your own custom worksheet functions without writing any code in Microsoft 365 with the LAMBDA function.• Creating bookmarks and nicknames for key inputs by way of the Create Names from Selection feature.• Displaying all formulas in a worksheet at once with the Show Formulas feature.• Displaying subsets of data dynamically by way of the new FILTER worksheet function.• Identifying other cells a formula relies on by way of the Trace Precedents feature.• Identifying the various # sign errors Excel formulas can return.• Learning about the MINIFS function available in Excel 2019 and Office 365.• Learning how the Table feature empowers you to improve the integrity of Excel spreadsheets.• Making notes in the formula bar or preserving prior versions of formulas with the N function.Learning objectives:• List the benefits of using range names.• Apply the Trace Precedents and Trace Error features to identify linked cells.• Apply the SUMIF function to summarize data and the SUMIFS function to sum values. Level: IntermediateFormat: WebcastInstructional Method: Self-studyNASBA Field of Study: Computer Software & Applications (2 hours)Program Prerequisites: Experience with Lookup Formulas RecommendedAdvance Preparation: None
Guest Speaker: David H. Ringstrom, CPA - Accounting Advisors Inc.
Level: Basic
Format: Live Webcast
Field of Study: Computer Software & Applications
Program Prerequisites: None
Advanced Preparation: None
Aurora Training Advantage is registered with the National Association of State Boards of Accountancy (NASBA) as a sponsor of continuing professional education on the National Registry of CPE Sponsors. State boards of accountancy have final authority on the acceptance of individual courses for CPE credit. Complaints regarding registered sponsors may be submitted to the National Registry of CPE Sponsors through its website: www.nasbaregistry.org.
For more information regarding administrative policies such as complaint and refund, and cancellation please contact our offices at 407-542-4317 or training@auroratrainingadvantage.com.
Aurora Training Advantage is offering continuing education points designed to recognize dedication to training and excellence in accounting.