Sales Have Ended
Ticket sales have ended
Thank you for registering to eX Indy. We look forward to seeing you!
Sales Have Ended
Ticket sales have ended
Thank you for registering to eX Indy. We look forward to seeing you!
Description
Why a summit on the employee experience?
Companies now have to think of themselves as employment brands if they hope to attract and retain talent.
According to the Gallup report, only 30% of US employees feel engaged on their workplaces. Employee disengagement costs the U.S. $450 billion to $550 billion annually.
It's a fairly basic concept, and we all (allegedly) get it: engaged employees are good for business. But why aren't we're acting on it?
The intent of this conference is to educate the audience on key components that foster employee engagement and strengthen company culture.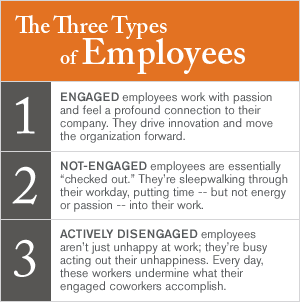 ---
TOPICS & SPEAKERS
- The link between employee engagement and workplace satisfaction: the power of Place! (Carla Hill – Business Furniture)
- Engaging wellness (Kristen Mason & Kelly Witt – American Health and Wellness Group)
- How to apply design thinking to foster collaboration and innovation (Nathan Sinsabaugh - Studio Science)
- The 4 ingredients of a people-centered workplace (Jeb Banner - SmallBox)
- How good PR on employer brand can help recruit and retain top talents (Lindsey Groepper - BLASTMedia)

- What is employee engagement and tools to measure it (Todd Richardson & Brian Deyo - Emplify)


---
PANEL DISCUSSION
Our panelists will share their perspectives on the following topics:
- How to create a culture in a start-up?
- How to maintain that culture as the company grows?
- How to maintain a culture through merger or acquisition?
- How to create/maintain a culture of innovation?
- Small/medium/large company - how do you compete to attract/retain talents?
The panelists are Doug Brown (CEO, Fusion Alliance), Nanci Churchill (COO MOBI Wireless), Shelly Towns (SVP of Product Angie's List), Rod Feuer (former COO, Signpost), Shawn Herring (Co-Founder, CMO Torchlite).
---
SPONSORS