Evoke, Reinforce, Repeat: Enhancing the Creativity and Sensitivity of your ACT work with a Plain Language Behavioral Perspective to Clinical Work: April 12 & 13, 2019

Friday, April 12, 2019 at 8:45 AM (PDT)
Event Details
Evoke, Reinforce, Repeat: Enhancing the Creativity and Sensitivity of your ACT work with a Plain Language Behavioral Perspective to Clinical Work
April 12 and 13, 2019
Acceptance and commitment therapy (ACT) is cast as a behavior analytic approach. Many ACT clinicians, however, find behavior analytic language lacking in its ability to capture and inform the clinical work they do every day. Instead, ACT assessments and interventions are typically guided by less specific, "mid-level terms," such as acceptance, defusion, and values. While mid-level terms certainly reduce the barriers to learning ACT as a new approach, they may unnecessarily limit the clinicians' application of ACT. In contrast, employing basic behavioral analyses of respondent conditioning, operant conditioning, verbal behavior, and derived relational responding seems to enhance the creativity and sensitivity of clinicians. Though many have dismissed these principles as cold and overly technical, they tend to bring clinicians closer to the practicing ACT in a way that is connected, compassionate, and closely attuned to the therapist-client interaction.
In this two-day workshop, participants learn to apply a simple but effective behavioral framework for doing ACT. Throughout the workshop, participants will practice functional analyses of streams of therapist and client behavior in such a way as to inform the moment-to-moment therapeutic interaction to enhance psychological flexibility. These practice opportunities will begin with the most basic philosophical assumptions underlying ACT and move through principles that are increasingly specific, converging on the ACT components that are typically described in mid-level terms.
---
AUDIENCE
This workshop is intended for mental health professionals (psychologists, psychiatrists, social workers, etc.) at all levels of expertise and working with any population in any treatment setting. 
---
INSTRUCTIONAL LEVEL
Some prior exposure to Acceptance and Commitment Therapy (ACT) is encouraged to fully understand the workshop content, but not absolutely necessary.
---
REGISTRATION
Registration is online. The workshop will serve refreshments and coffee at the start of the workshop.
We try to keep the tuition low so everyone who wants to can attend. Let us know if being able to pay the fee serves as a barrier to your attendance.
---
SCHEDULE (for both days)
8:15am - Registration begins 
8:45am - Workshop begins
10:00am - 15 minute break
12:00pm - 75 minute break for lunch
1:15pm - Workshop resumes
3:00pm - 15 minute break
4:30pm - Workshop ends
---
CE CREDITS
12 CE credits (with the purchase of Professionals with CE Certificate ticket, completion of the Learning Activity Evaluation, and attendance of the entire workshop)
---
LEARNING OBJECTIVES
1: To describe three clinical implications of functional contextualism for their practice.
2: To describe three clinical implications of clinical behavior analysis for their practice.
3: To analyze talk therapy interventions by tracking context, behavior, and functional relationship between context and behavior.
4: To demonstrate clinical behavior analytic interventions based on analyses of context, behavior, and functional relationship between context and behavior.
5: To analyze talk therapy interventions based by tracking behaviors under aversive and appetitive control.
6: To demonstrate clinical behavior analytic interventions based on analyses of aversive and appetitive control.
7: To describe the psychological flexibility model of psychological well-being in mid-level and behavioral terms.
8: To describe the psychological flexibility model of clinical intervention in mid-level and behavioral terms.
9: To assess psychological flexibility in the therapeutic interaction, along with the manipulable conditions that influence it.
10: To demonstrate interventions that manipulate immediate conditions to build psychological flexibility.
---
ABOUT THE PRESENTER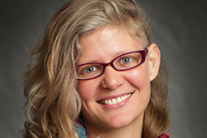 Dr. Emily K. Sandoz is the Emma Louise LeBlanc Burguieres/BORSF Endowed Professor of Social Sciences in the Psychology Department at the University of Louisiana at Lafayette. Emily is the Director of the Louisiana Contextual Science Research Group and the Editor-in-Chief of the Journal of Contextual Behavioral Science. She has co-authored three books on acceptance and commitment therapy for struggles with eating and body image, along with chapters and journal articles on ACT,
Relational Frame Theory, values, the therapeutic relationship, and psychological flexibility. Emily has led more than 60 professional training workshops around the world, and serves as a peer-reviewed ACT trainer. She also practices as a Clinical Psychologist, focusing on clinical behavior analysis of body-related difficulties.
---
WORKSHOP LOCATION
Taborspace
Dining Room
5441 SE Belmont Street
Portland, OR 97215
---
SPONSORED BY: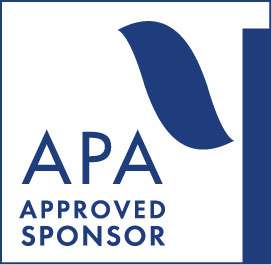 Portland Psychotherapy is approved by the American Psychological Association (APA) to sponsor continuing education for psychologists. Portland Psychotherapy maintains responsibility for all programs and content. 
Refund/cancellation policy:
We charge a $15 administration fee for cancellations made more than one week before the training event. For cancellations within one week of the training event, we will refund 50% of the tuition. Alternately, participants may elect to apply 100% of their tuition to a future training event. No refunds will be given after training events.
Special Accommodations :
Please contact us if you need accommodations to enable you to fully participate in the workshop. We will work with you and do our best to find a way to ensure your participation.
When & Where

Taborspace
Dining Room
5441 SE Belmont Street
Portland, OR 97215


Friday, April 12, 2019 at 8:45 AM (PDT)
Add to my calendar
Organizer
Classes and workshops for professional training at Portland Psychotherapy Clinic, Research, & Training Center