Every Heart Matters - Live Event Details
When and where
Location
WCBS Radio Adorama Theater 345 Hudson Street New York, NY 10014
Description
What happens when a world class physician faces an unexpected cardiac issue and what can we do to learn heart health "wiZdoms" for ourselves?
Join us at the WCBS Radio & GutwiZdom Every Heart Matters - Live Event on January 18th and learn directly from the experts!
This is more than a story of two top doctors and how their lives became connected in a heartbeat! You will also hear first-hand how a doctor, who became a patient, sees his own patients differently now!
Space is limited, so we ask that you Register by January 8th.
If you would like to bring a guest, please indicate their name on your RSVP
Register & Meet Our Heart Healthy Experts: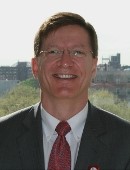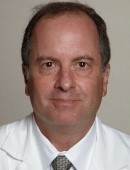 John D Puskas, MD
Chair of Cardiovascular Surgery
Mount Sinai Health System
Jonathan A Winston, MD
Professor of Nephrology
Mount Sinai Health System