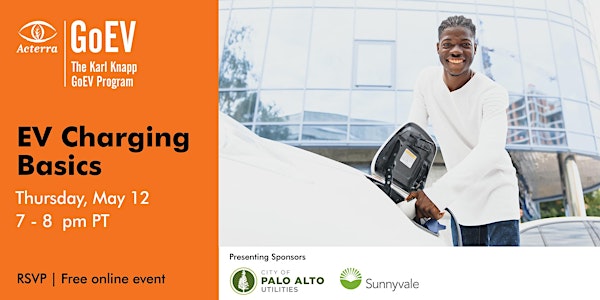 EV Charging Basics
Learn how to charge your EV at home and on the road!
About this event
Discover how to maximize the convenience and effectiveness of EV charging from electrician Matt Londre of Willow Glen Electric. Topics will include: buying and installing a home charger, how to find and use public chargers, charging speeds and costs, rebates, and charging options for residents who live in multi-family dwellings.
By registering and attending this event, you give consent to Acterra for audio recording, video recording and its/their release, publication, exhibition, or reproduction to be used for promotional purposes, advertising, inclusion on websites, social media, or any other purpose by Acterra and its sponsors and partners.