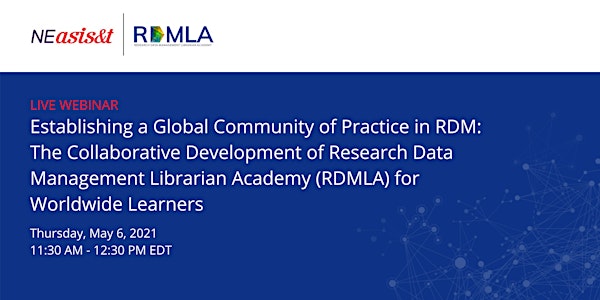 Establishing a Global Community of Practice in Research Data Management
The New England chapter of ASIS&T is proud to host members of the Research Data Management Librarian Academy (RDMLA)
About this event
Event Description
Non-membership registration fee waived for this special event.
Launched in October 2019, the Research Data Management Librarian Academy (RDMLA) was collaboratively developed by librarians, LIS faculty, and industry professionals to directly address the learning gaps in RDM training. The RDMLA curriculum currently consists of eleven units addressing expressed RDM needs while avoiding redundancy in RDM training offerings. In addition, through Simmons University School of Library and Information Science, learners may opt to take an assessment test to obtain three continuing education credits. Currently, RDMLA has 5,008 registered learners from more than 156 countries around the world.
In this presentation, we will outline our commitment to continuously providing comprehensive RDM training. Specifically, we will showcase three new units launched in late 2020/early 2021 in addition to the upcoming Chinese language version, produced by our translation partnership with National Taiwan University Library, which will launch summer/fall 2021. Live demos of the new and translated units will be given. We will also explore possible use applications of the RDMLA LIS faculty and librarians can use in their teaching of students and researchers. Through the RDMLA, we seek to build a global community of practice of RDM and further advance RDM practice in libraries, schools, and beyond.
Learning Objectives
1. Understand why the RDMLA was developed, the ongoing collaboration resulting in new content, and benefits of open access education.
2. How the RDMLA and National Taiwan University Library translation partnership developed, the process and lessons learned in creating a translation of an education course.
3. How to use the RDMLA hosted on Canvas Network and be introduced to the exercises and content that can be used by educators and librarians in teaching RDM practice.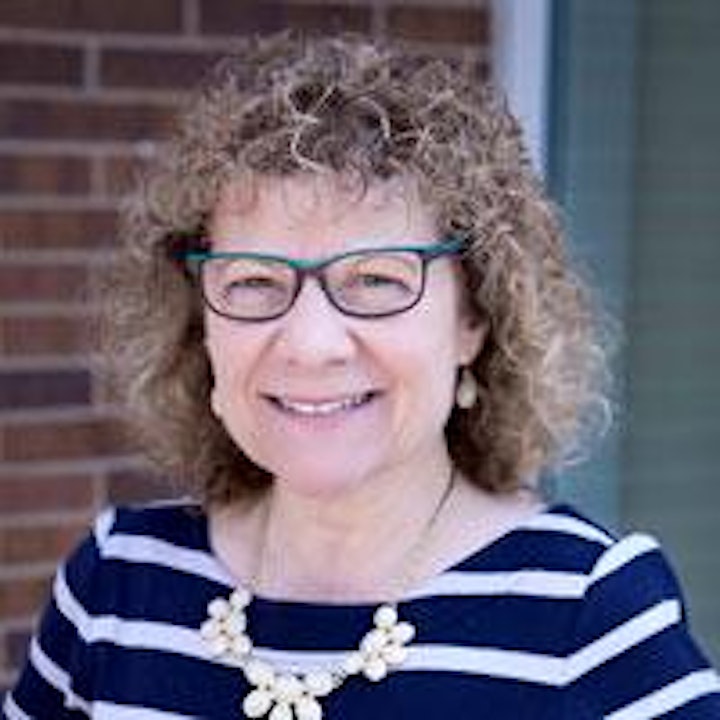 Elaine R. Martin, MSLS, DA
Elaine Martin joined the Countway Library as the Director and Chief Administrative Officer in 2016. Under her direction she oversees and manages a complex organization with one of the largest collections of both current medical research materials and historical and rare collections in the world, holding more than 630,000 volumes. The Countway Library serves both academic and practicing physicians at Harvard Medical School, the Harvard T.H. Chan School of Public Health, the Harvard School of Dental Medicine and the Massachusetts Medical Society.
At Countway, Elaine is responsible for providing leadership in strategic planning, development and the promotion of library resources and services. She is a strong advocate for the role of the Library in Research Data Management. She is currently serving as the co-leader of an Elsevier funded project to create a research data management library academy which is a collaboration project to develop advanced data literacy for Librarians and Researchers throughout the world.
Elaine is a Fellow of the Medical Library Association and she obtained her Doctorate in Library Information Science from Simmons University.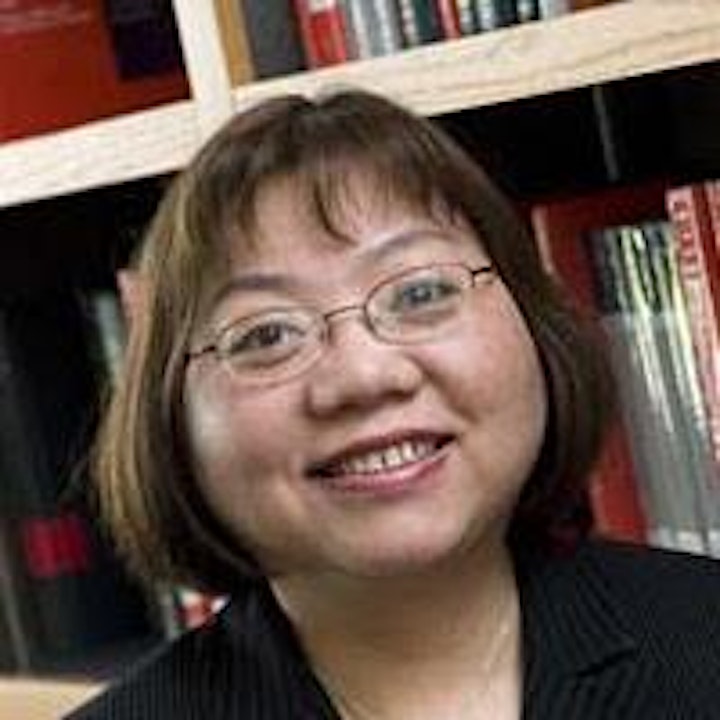 Rong Tang, PhD
Rong Tang is a Professor at the School of Library and Information Science, College of Organizational, Computational, and Information Sciences, Simmons University. Her research interests center on usability and UX research, mobile news information behavior, research data management services, open government data, and paradigm shift in the field of information. Published in top-ranked journals, Rong Tang teaches primarily in areas of usability, digital information searching, evaluation of information services, theories of information science, and research methods.
Since 2018, Rong Tang has been a Co-Leader for the Research Data Management Librarian Academy (RDMLA), which currently has more than 5000 learners from 156 countries around the world. Rong Tang is the founding Director of Simmons Usability Lab. She serves as the Director of the PhD Program at SLIS. Rong has received multiple grants including a WGBH subcontracted grant from NEH (National Endowment of the Humanities) in 2017 and an IMLS grant in 2019 on developing interprofessional informationist (IPI) post-master's certificate program.
Professionally, Rong Tang served as the Director for External Relations, Association for Library and Information Science Education (ALISE) from 2017 to 2020. Currently she serves as a vice chair for ALISE Advancement Committee. She is the Co-Chair of the Programming Committee of the New England Chapter of Association for Information Science & Technology.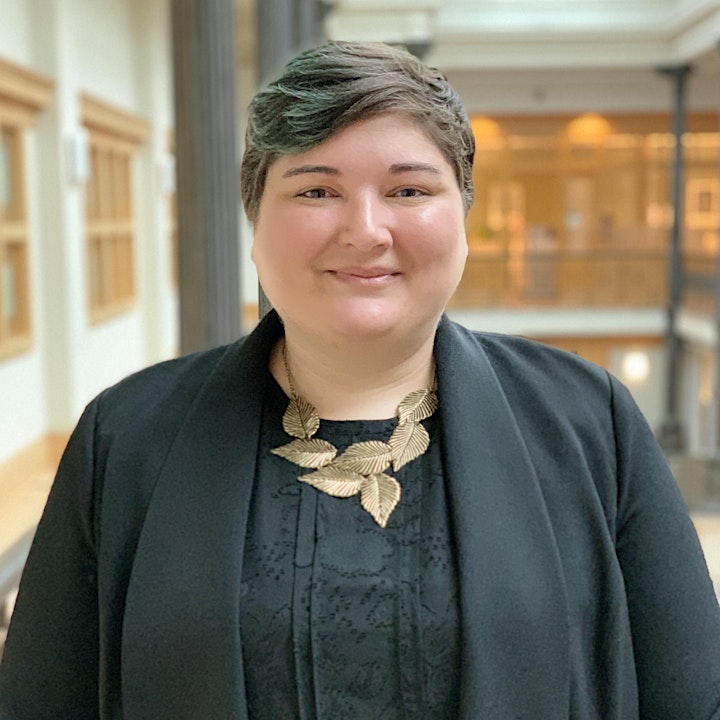 Ashley Thomas, MLIS, MA
Ashley Thomas, MLIS, MA, is the RDMLA Librarian at the Countway Library at Harvard Medical School. In this role, she is responsible for the management and maintenance of the RDMLA course site, serves as the main point of contact for RDMLA learners, and assists in the design and implementation of new course content. Ashley is an alum of Simmons University's dual Archives Management/History degree program. Her research interests include data/digital preservation, specifically the inherent challenges of preserving born-digital materials.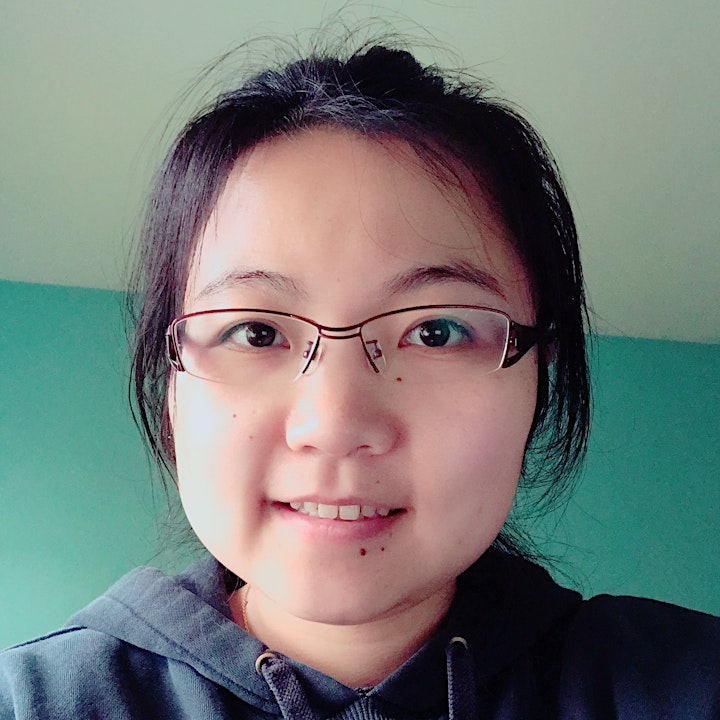 Zhan Hu, PhD Student
Zhan Hu is a doctoral student at Simmons University, School of Library and Information Science. She is interested in and has been involved in research projects on human information behaviors, knowledge management, and the conceptualization and application of the ecological research approach. Her dissertation research plans to utilize the information horizon framework to explore parents' health information-seeking behaviors regarding their children during pandemics, with a focus on the cognitive process of health decision-making and information source preference. Zhan also has interests in user studies and usability testing. She has worked on several user experiences and usability testing projects while managing the Simmons Usability Lab. Currently, she works as the project assistant of the Research Data Management Librarian Academy (RDMLA) and the project coordinator of the Inter-professional Informationist post-master certificate program.
Additional Information for Attendees
Zoom link will be provided to registrants at the provided email on the day of the event
Live transcription will be available through Zoom to provide captions