Description
The human body has seven main energy centers, or chakras, each of which governs a different area of our lives. When all seven chakras are in balance, the energy of earth and heaven is aligned in us and through us. We are healthy, happy, and spiritually fulfilled. When the chakras are imbalanced, we may experience symptoms and dissatisfaction. It is a call for us to pay attention to the areas of our lives that the chakras rule.
From now until early November, you are invited to join us for a series of once-a-week classes to explore and balance each of our seven main chakras in turn. Take one or more, as you please or can make it. Each is a stand-alone event, but the series will add up in terms of helping balance your subtle energy and moods.
We continue on Monday October 17th, with a look at Chakra 5, also known as the Throat Chakra, which governs our communication and ability to express ourselves. This is the center where you make decisions that are implemented by the lower chakras. It is also connected to telepathy and having faith in a divine plan. Imbalances of this chakra lead to problems such as inability to make decisions and choices, addiction, judgment, and criticism. Come to this class to set yourself free with inner permission to live your dreams!

Led by two Reiki masters, the healer and breathworker Anna Brooke and the transformational author and editor Stephanie Gunning, this class will show how pure therapeutic-grade essential oils--volatile aromatic compounds distilled from different parts of plants (leaves, petals, stems, roots, berries, bark, and so on)--can be combined with other simple techniques to support wellness on a daily basis.
Energy healing techniques may include the conscious use of breath, sound, movement, and focused intention to promote subtle, mental, and emotional well-being.
No prior experience is necessary to attend this class! All are welcome. Come and bring a friend with you who you think would benefit and enjoy it.
There is no set fee for class (you may attend for free), however love donation will be gratefully accepted to help defray the cost of the space and the essential oil supplies. If you cannot offer cash, please offer a smile.
Chakras may be:
Under performing: slow and stagnant.
Over performing: fast and furious.
Balanced: Just right.
The power that heals them ultimately is familiar to everyone in humanity: We call it LOVE.
During this class, we shall SAMPLE essential oils for the sake of experimenting with how they affect the subtle energy, mindset, and moods associated with Chakra 5.
Do they stimulate us or soothe us?

Do they heighten our senses?

Do we feel more connected and in touch with our intuition in the presence of the aromas of these plants?

What is the vibratory outcome?
Come learn a little bit more about your mind, moods, and bioenergetic field while enjoying a fun and relaxing experience with a small group of heart-centered and openminded people.
An opportunity will be provided near the end of class to purchase essential oils for your personal home use at a discounted wholesale rate.
The smiling woman in blue below is Anna Brooke. She is a cofounder of Brooklyn Breathworks and the principal at AnnaBrookeHealing.com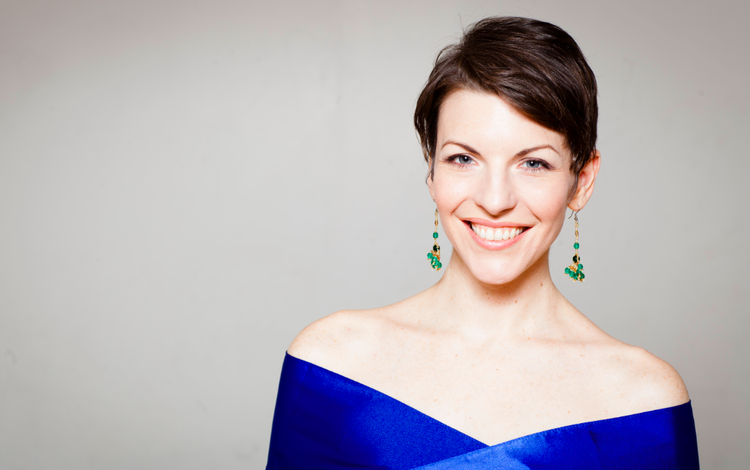 FAQs
What are my transport/parking options getting to the event?
By Subway
Take the N/R to 8th Street, walk east on 8th Street one block, take a right on Lafayette Street, go south 1 ½ blocks on Lafayette St. to 440.
Take the 6 train to Astor Place. Go south on Lafayette Street one-half block to 440.
Lots of parking lots in the nieghborhood.
Where can I contact the organizer with any questions?
Contact Stephanie by email via pureoilsnyc@aol.com

Can I update my registration information?
Yes, log in to your eventbrite account to modify--if you need to cancel you're welcome to come to Chakra 6 class same location one week later; we're doing a series of seven classes from Root to Crown.