About this Event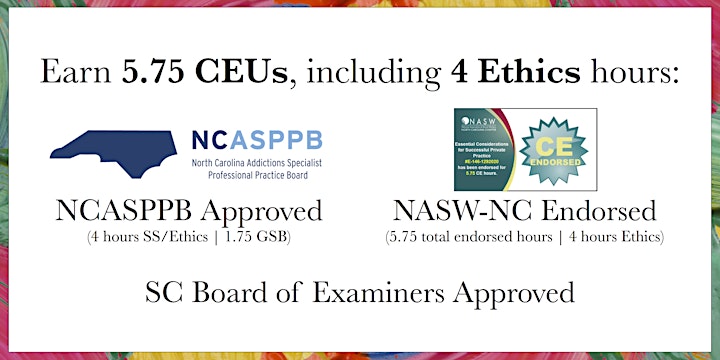 Program Description:
This 5.75 CEU training (4 hours of Ethics) will provide LCSWs and other licensed professionals an in-depth view of all of the essential ethical, clinical, business and risk management considerations necessary in order to develop and provide services to clients in a successful private practice.
What Attendees Can Expect:
Attendees will identify the steps they need to take to consider if private practice is for them (financial, risk, boundaries/limit setting)
Attendees will identify the business, marketing and risk management considerations in embarking on private practice
Attendees will develop their own 'first steps' in beginning private practice
Attendees will learn the steps in beginning a private practice-including navigating insurance panels; key components of a Policy & Procedure document
Attendees will see NASW and other Codes of Ethics woven into the considerations
Attendees will have the opportunity to discuss questions with an attorney during a lunch-hour Q&A session
What Others Participants Have Said:
"Excellent presenter!...wish I had taken this before I started my practice."
"I've been in practice for several years and learned things I didn't know..."
"Worth the drive from Charlotte!"
"How awesome to have an attorney to ask questions of!"
"Laurie is sharp, accessible and empowering speaker...."
"Nice to have someone to trust....her info was accurate! "
"Excellent, practical information!"
"EXTREMELY educational, made me rethink policies in my practice!"
"I am so glad I attended. I learned SO much!"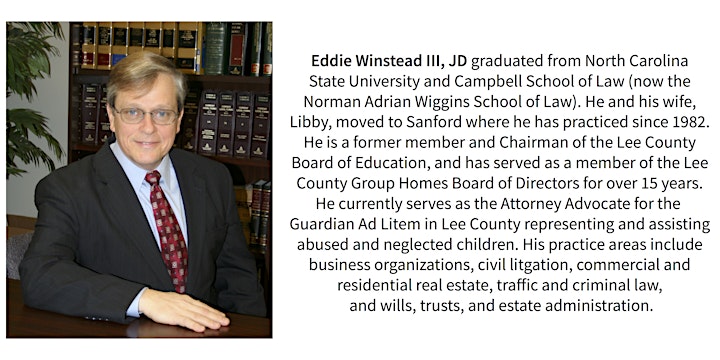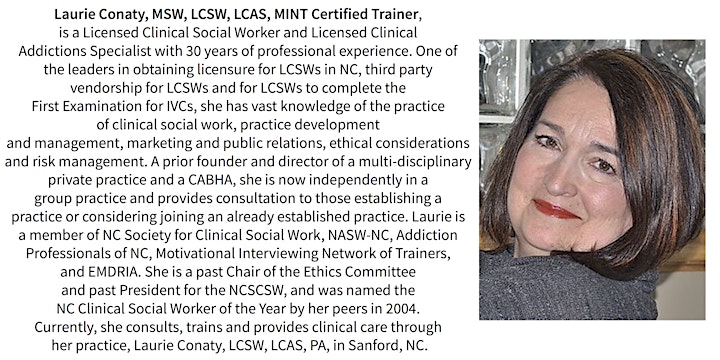 Additional Details:
The Dennis A. Wicker Civic Center is located in Sanford, North Carolina. It's an easy drive with plenty of accessible parking.
Lunch is included in the cost of the event.