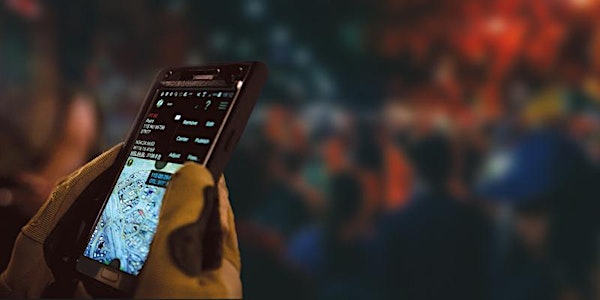 Escape from New York: A Massive Evacuation Hackathon
When and where
Location
Galvanize 303 Spring Street New York, NY 10013
Description
Evacuating people from an area threatened or struck by a natural or manmade disaster is extraordinarily hard. The challenge is compounded when the number of people to be evacuated is large and communication and transportation infrastructure damaged or inoperable. Hurricanes like Sandy or Katrina, earthquakes, tsunamis, terrorist attacks, war—when natural or manmade disasters occur the U.S. military plays a vital role in helping people reach safety.
On 9/11 hundreds of thousands of people trapped south of the Twin Towers had to be evacuated on foot over bridges and by boat with support from the National Guard and Coast Guard. This revealed the extraordinary challenges of coordinating and executing massive evacuations.
Despite routine civilian and military planning and exercises for massive evacuations, significant challenges remain for first-responders, emergency managers, and the military.
MD5, in collaboration with the New York National Guard, Joint Task Force Empire Shield, Columbia University, New York University, and Galvanize, will host Escape from New York: A Massive Evacuation Hackathon, at Galvanize in New York, NY from February 22-24, 2019. This hackathon will focus on developing technical solutions to support the following:
Communicate – Current alert and notification systems provide one-way communication of general information. How can we target communications to provide people with relevant and compelling information specific to their location, status, or other factors? How can we interact with the disabled, elderly, homeless, and other at-risk populations? How can we best support those who refuse to evacuate?

Track – Real-time, end-to-end tracking of evacuees is critical to managing evacuation efforts. What tools can we develop to better account for individuals and families; locate individuals who are unaccounted for; and confirm the identity and track the status of people throughout the evacuation process? How do we connect families with relatives impacted by the disaster? How can we track patients throughout the process, ensuring access to medical records and a continuum of care?

Transport – Managing the movement of people out of the disaster area while simultaneously coordinating the in-flow of supplies and equipment (both bulk commodities and donations) is challenging under dynamic conditions where critical infrastructure may be pushed beyond capacity or damaged. What tools can we develop to better select collection and staging areas; coordinate and schedule transportation modes and routes; and manage the flow of personnel and resources? How can we leverage analytics and data sources (e.g., drones, social media, geographic information systems) to optimize operations and manage risk?
Up to three teams can each win up to a $15,000 contract award to further develop their concept in collaboration with MD5!
Agenda
Friday Feb 22 -
4:00 PM Registration opens
6:00 PM Dinner
6:30 PM Challenge brief, orientation
7:30 PM Team formation
9:00 PM Hacking begins
11:00 PM Facility closes
Saturday Feb 23
8:00 AM
Facility opens, breakfast
Hacking Continues
Mentoring by challenge and technical experts
12:00 PM
Lunch
Hacking Continues
Mentoring by challenge and technical experts
6:00 PM
11:00 PM Facility Closes
Sunday Feb 24
8:00 AM
Facility opens, breakfast
Hacking continues
Mentoring by pitch, presentation, and business experts
9:30 AM
Concepts submitted
Judging Begins
12:00 PM Lunch, Top 5 teams announced
1:00 PM Top 5 teams present
2:00 PM Final judging
2:30 PM Award ceremony
3:00 PM Hackathon concludes
About MD5
MD5 is the Department of Defense's National Security Technology Accelerator. Our mission is to provide a platform to cultivate the people and ideas necessary to build technology-based ventures that align national economic, security and social objectives for the good of the nation.
To learn more about MD5, visit www.MD5.net or send us an email at info@md5.net