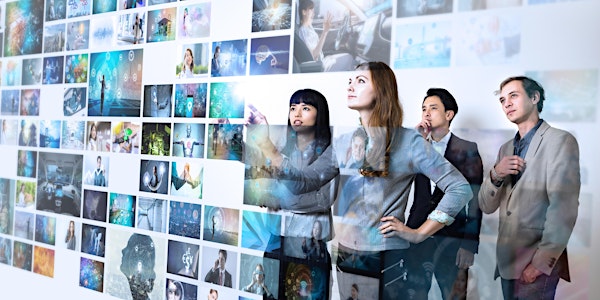 ERG Leadership Summit Week: A Virtual Event, October 2020
Unleash the leadership talent within your ERGs.
About this event
ERG Leadership Summit Week: Unleash Limitless Potential
Personal Potential
ERG Potential
Organizational Potential
In today's business environment—disrupted by continuous change and the upheaval brought about by COVID-19—leaders must be agile enough to meet current business challenges, and yet provide a stable and secure working environment for their members. Join Us! Learn how your ERGs can continue to enhance your company's strategy, performance, culture, and return on investment (ROI)
Program Highlights
This week-long virtual event will feature a deep dive into a virtual ideation process
Learn how to gain the benefits of allies, understand intersectionality, disrupt bias, advance your organizational structure to evolve during these turbulent times
Each ERG team will walk away with a new initiative to implement
Sessions scheduled to fit your workday: Kick-off presentations, Lunch keynotes and workshops
Morning challenges: ERG leaders work on together—Plus more!
Learn from 2020 Diversity Impact Award winners; Learn and share ideas with award winners and ERGs' best practices via virtual booths
Learn from new research focused on the work ERGs are doing to help during the 2020 pandemic
Data-driven event—learn from Diversity Impact Award data and Dr. Welbourne's ongoing ERG research
Take the data challenge with your own ERGs; Learn how to use your data to drive high impact
This virtual event mirrors the learning modules used in prior ERG Leadership Summits
Pricing
CEO Non-Sponsor: $495
CEO Sponsor: $395
Please use your CEO sponsor discount code. If you need assistance with this, please contact Vivian Jimenez at vivianji@marshall.usc.edu .
Registration for the ERG Leadership Summit will close on Thursday, October 15, 12:00 am PST.
Discount
5% group discount for teams of 5 - 10 people; The discount is automatically available on the event registration page. For groups of more than 10 or for assistance, contact Vivian Jimenez at vivianji@marshall.usc.edu .
Refund Policy
Registration fees are non-refundable. If you register and are unable to attend, you will receive access to the virtual event session recordings and other ERG resources.
ERG Summit Sponsorship Options Available
Sponsorship options range between Patron Level: $5,000 to Partner Level: $50,000. For additional sponsorship details contact:
Contact: Jennifer Sparks Taylor, Director, Executive Education, sparksj@marshal.usc.edu
Contact: Theresa M. Welbourne, PhD, ERG Program Director and Affiliated Research Scientist, theresa@eepulse.com
Individuals with Disabilities
Individuals with disabilities who need accommodations to attend this event may contact Annette Yakushi at ayakushi@marshall.usc.edu; 310-702-9814; It is requested that individuals requiring accommodations or auxiliary aids such as sign language interpreters and alternative format materials notify us at least 10 days prior to the event. Every reasonable effort will be made to provide reasonable accommodations in an effective and timely manner.