EQ in Higher Ed: Using Emotional Intelligence to Boost Leadership & Student Success

Tuesday, June 7, 2016 from 9:00 AM to 10:00 AM (PDT)
Event Details
EQ in Higher Ed: Using Emotional Intelligence to Boost Leadership Performance & Student Success
Join Dr. Katrina Rogers, President of Fielding Graduate University, faculty members of the Infant & Early Childhood Ph.D. program at Fielding Graduate University, other University Faculty using EQ and Six Seconds team members for a lively discussion on the emerging uses of EQ in Higher Education. 
Participants will learn:
Why EQ in Higher Ed - what are the benefits to students, faculty, leadership, and community?

What do researchers say about the value of EQ in Higher Ed?

What are the contexts in universities where EQ can be applied? 

What are some excellent and diverse use cases?

What are some examples of research involving EQ and higher ed? 

How to introduce EQ in your university setting.  

We will explore ways to create a community of practice to share stories of success.  
What:  Online Webinar presentation

When:  June 7 -  9:00 am PDT (San Francisco) World Times
How: Register for the Live Webinar (includes a link to the recording) or the Recording Only.
Registration is free or you may choose to register and donate. Donations go to Six Seconds, a 501(c)3 nonprofit working toward a billion people practicing emotional intelligence. The Talents for Tolerance workshop and Brain Talent Profile was created by Six Seconds, The Emotional Intelligence Network (www.6seconds.org), a global nonprofit supporting people to create positive change - everywhere, all the time.
Hosts:
Dr. Katrina Rogers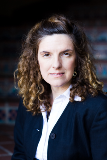 Katrina Rogers is the President of Fielding Graduate University, a position she has held since 2013. Dr. Rogers received her BA in History from Albertus Magnus College, studied medieval history at the University of Tübingen, and earned her PhD in Political Science from Northern Arizona University. She became a Fulbright Scholar in History, and was a recipient of the Alexander von Humboldt Foundation scholarship, a post-doctoral fellowship, where she taught global environmental politics at the University of Konstanz, Germany. Dr. Rogers was awarded with additional honors from Northern Arizona University and the Thunderbird School of Global Management. She is an advocate for environmental and social justice issues who had led conservation projects in rural communities, lobbied Congress for stronger environmental legislation, and raised more than $20 million in grants and donations for conservation efforts throughout the country.
 Dr. Susan Stillman                                                                                                         


Susan Stillman is the Director of Education, Six Seconds, Global Office. She is an adjunct faculty member at Fielding Graduate University in the Infant and Early Childhood PhD program where she integrates emotional intelligence into her course in Social and Emotional Development Intervention.

Have questions about EQ in Higher Ed: Using Emotional Intelligence to Boost Leadership & Student Success?
Contact Six Seconds
Organizer
Six Seconds
Six Seconds is a global network of change makers committed to supporting one billion people to practice emotional intelligence.
We are a not-for-profit organization, dedicated to supporting people to create positive change -- everywhere, all the time.  Our network is global, with offices and representatives in 25 countries, and members everywhere... practicing the skills of EQ so people create stronger connections, make more sustainable decisions, and thrive.