Description
"Dear Alicia Starlight, I call you Starlight because you guide me home like the North Star. Your teaching has given me a new creative birth." -Solo Showdown Workshop Participant

SOLO SHOWDOWN EPIC is a summer intensive in which you will create a feature-length performance (30-40 minute) over a series of 3 live in-person weekends from June 23 - Aug 5 in Oakland, CA, culminating in a final performance at the end. We'll meet weekly via Skype in between weekends, so fly in and join this workshop no matter where you live!
If you are called to get on stage, to tell your story, to make people laugh, and you're ready to make it real, this workshop will take you, step-by-step from perhaps a vague notion about what you want to create to an actualized full-length show.
We will hold your hand and kick your butt at the same time.
Whether you want to write a standup routine about kittens, a TED Talk about the plastic bag island in the Pacific, or an inspirational story about how your life has unfolded, the supportive atmosphere and the high caliber of students here will bring your piece to life.
---
Solo Showdown Epic is a journey into the mystery of YOU, that culminates in a full-length final performance of your solo work, standup set, or comic monologue. In an intimate group, you'll be discovering your unique voice, finding and honing your story, and bringing your work to life to move people in a way you may never have imagined possible.

The workshop includes things like improv exercises, supportive discussion about your piece and time on stage to create. It's one part comedy, one part group therapy, one part alchemy. All parts good.

Come for the knock-down, drag-out, full self-expression with the full range of human emotion. Stay for the fun and connection. Leave with a feature-length (45-55 minute) videotaped show you can perform at Fringe Festivals, theaters, conferences, house concerts, tours, and more. Your Epic Hero's Journey begins here.


---
One weekend and two evenings a month, we'll work toward creating your piece using the following themes as a guideline:
Month 1: Exploration, Improv, & Comedy
Month 2: Deep Dive & StoryHealing
Month 3: Workshopping a Draft
Month 4: Editing & Honing
Month 5: Getting It in Your Bones
Month 6: Polishing, Promoting, & Performing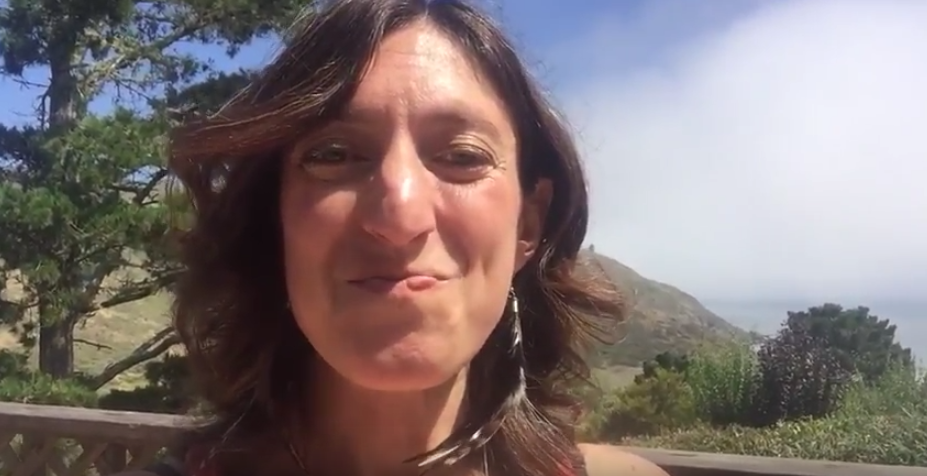 What Students are Saying
---
"This class has been a game-changer."

"Sometimes the lessons she teaches are so profound, that I'm a bit amazed at what just happened."

"I love what she brings and the space she holds. She CARES so deeply. All the time, bringing out the best in us."

"I'm blown away. She sees the potential and very eloquently and gracefully guides students. I just love her approach. She's created a beautiful container for the essence of who we are to emerge."

"Alicia is a brilliant facilitator. I'm grateful for her for her skill, her care, her gentleness, her power and her wisdom."
About Alicia's Students
---
People who have worked with Alicia have appeared on Broadway, on Late Night with Jimmy Kimmel, headlined The Improv in LA, started theatre companies, been featured on TED Talks that have gone viral, led troupes dancing in Carnaval, performed on musical stages internationally, acted in professional theatre productions, performed at The Moth NYC, and been featured artists on NPR. Her students have incorporated standup comedy, storytelling, poetry, singing, dancing, and performance art into their work.

Solo Showdown Epic Begins October 2016

---
Tuition includes:
6 Epic Weekends of Performance Workshops (10 am - 7 pm, Sat & Sun)
2 Epc Evening Classes per Month
12 Private Half-Hour Sessions with Alicia
1 Epic Buddy to help support you on your journey
1 Final Epic Performance you'll invite your friends & family to
1 Video of Your Final Full-Length Epic Performance
1 Crazy Ride

---
Dates:
October 1 & 2
November 12 & 13
December 10 & 11
January 7 & 8
February 4 & 5
March 4 & 5

Plus: 2 Tuesday evenings per month

Final Performances in March 2017 [we will co-ordinate performances with your schedule]

Located a few blocks from Rockridge BART

Space is limited to 10 students, and the class is expected to fill quickly. [Workshops pretty much always sell out.]
Investment:
$3,997 - Pay by October 1st [payment plan available]

$3,497 - Pay IN FULL by September 10th

$2,997 - Pay IN FULL by September 1st

---
Thoughts...
When I see a concert, a play, a speaker, or a comedian, I want to be moved. I want to leave different than when I came in. For the better. Whether that's having laughed my head off or crying out that hard-to-reach tear. To me, brilliant performers, not only share what they're authentically thinking, they share what they're really, truly feeling. And now, more than any time in human evolution, it's vital we bring all of who we are. Turns out, any human who is dedicated to the truth and who shows up fully, can do this, and I can show you how.