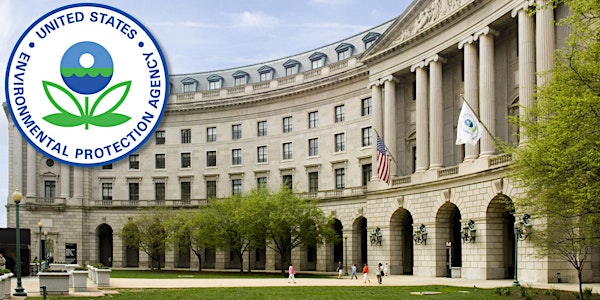 EPA Public Hearing – Proposed Appropriate & Necessary Finding for MATS
Public Hearing - EPA's MATS: Proposed Reaffirmation of the Appropriate and Necessary Finding
By U.S. Environmental Protection Agency
Date and time
Thursday, February 24, 2022 · 7am - 4pm PST
About this event
EPA will hold a virtual public hearing on February 24, 2022, to provide the public the opportunity to present comments and information on the Agency's proposed Federal Implementation Plan (FIP) requirements to address twenty-six states' obligations to eliminate significant contribution to nonattainment, or interference with maintenance, of the 2015 ozone National Ambient Air Quality Standard(NAAQS) in other states.
The U.S. Environmental Protection Agency (EPA) is proposing this action under the "good neighbor" or "interstate transport" provision of the Clean Air Act (CAA or Act). The Agency proposes establishing nitrogen oxides emissions budgets requiring fossil fuel-fired power plants in 25 states to participate in an allowance-based ozone season trading program beginning in 2023. The Agency is also proposing to establish nitrogen oxides emissions limitations applicable to certain other industrial stationary sources in 23 states with an earliest possible compliance date of 2026.
Registration Information:
The last day to pre-register via Eventbrite is April 20, 2022. Please submit a separate registration form for each person attending or speaking. You will receive an email from Eventbrite with your unique join link. EPA will use your registration information solely for this event. If you register to speak, we will post your name and affiliation.
If you need assistance in a language other than English or if you need a reasonable accommodation, please contact SPPDpublichearing@epa.gov or 888-372-8699 by April 20, 2022.
EPA considers all comments, whether submitted to the docket or given orally, equally. If there are no-shows or cancellations from registered speakers, to the extent practical given time and resource constraints, EPA will accommodate testimony from hearing attendees who would like to provide oral testimony.
Hearing Date: April 21, 2022
Time: 10a.m. to 7p.m. Eastern Time
If you have any questions, please contact SPPDpublichearing@epa.gov or 888-372-8699.