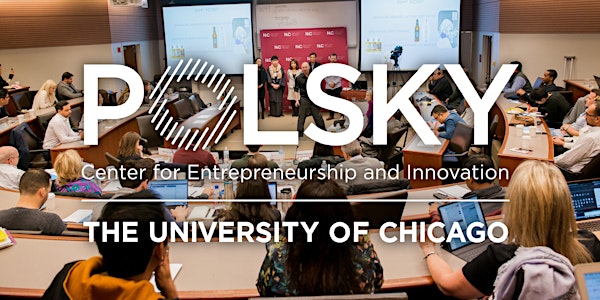 Entrepreneurship Essentials (E2): The Non-Technical Founder's Intro to Tech
Have an idea for an app or web-based business? Join the Polsky Center for an introductory workshop on tech for non-technical founders.
By Polsky Center for Entrepreneurship and Innovation
Date and time
Monday, March 27 · 10 - 11am PDT
About this event
A non-technical founder's job is not to learn to code, but to successfully manage the technology production process and make sure it aligns with business goals. To do this, non-technical founders need to understand technology workflows, learn how to ask the right questions and collaborate with designers and developers.
In this class, you will get an overview of the basic concepts you need to run or launch a tech startup as a non-technical founder from someone who has done it themselves.
In this class, you will learn:
• The framework for how to go from idea to live product
• Product management fundamentals
• How to work with developers effectively
• How and when to hire a product team
About Sophia Matveeva
Sophia Matveeva is the CEO & founder of Tech For Non-Techies, an education and executive coaching company. Sophia has contributed to the Harvard Business Review, Financial Times, The Guardian and Forbes on entrepreneurship and technology, and hosts the top rated Tech for Non-Techies podcast.
As a non-technical founder, Sophia has co-created apps and algorithms that have been used by thousands, won App of the Day by Mashable, and were featured by Inc, the BBC and more.
She has also guest lectured at the University of Chicago, London Business School, and Oxford University, and led the Blackstone x Techstars accelerator at the University of Texas at El Paso.
Sophia is a start-up mentor at the Chicago Booth Polsky Center of Entrepreneurship, and has advised leading accelerators including Chicago Booth's New Venture Challenge and the Microsoft x London College of Fashion incubator.
She holds an MBA from Chicago Booth, and a BSc (Hons) in Politics from Bristol. She speaks English, Russian and French. Sophia also sits on the Board of University of Chicago's Alumni in the UK.
Questions? Contact Makaia smith at makaia.smith@chicagobooth.edu
About the organizer
The Polsky Center for Entrepreneurship and Innovation drives the creation of new businesses and partnerships at the University of Chicago and across the world. As the leading expert in venture creation and the dedicated resource for UChicago's global community, the Polsky Center advances the knowledge and practice of entrepreneurship and accelerates the path to market for groundbreaking ideas. Through education, resources, and programs, the Polsky Center commercializes discoveries, partners with companies, and attracts venture capital. By igniting a spirit of innovation and fostering connections that extend across the University, city, region and world, the Polsky Center enables more ideas to have a meaningful impact on society. Learn more at polsky.uchicago.edu.