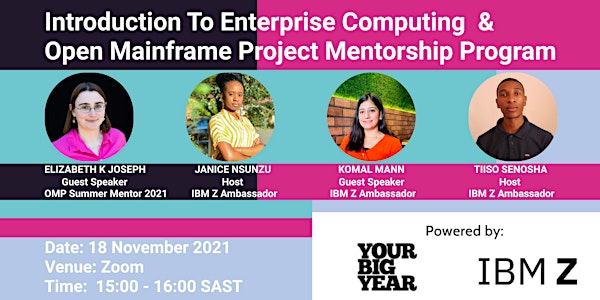 Enterprise Computing & Open Mainframe Project Mentorship
Join us on the 18th of November and get the opportunity to learn about enterprise computing, the Open Mainframe Project and IBM Z.
About this event
Learn about the system that powers the world economy, IBM Z mainframe. It runs the bank's transactions and flight ticketing systems, to name a few. We will have Elizabeth K Joseph, an Open Mainframe Project 2021 Summer Mentor. She will tell us about how we can be part of this paid student mentorship program. We will also feature Komal Mann, a Z ambassador and president of zStudents-CU. She will share her experience as a Z ambassador and how the program can help you advance your career.