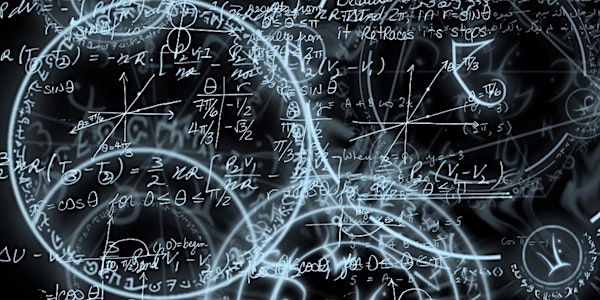 Engineering for Long Term Solutions - The Challenge of our Times
Rapid change results in previously unseen complex challenges that require a shift in the way we "engineer" solutions.
About this event
A Joint Conversation Event by The Maintainers and Long Now Boston
The accelerating pace of innovation and change has led to complex social, technological, and even existential challenges that were unimaginable a century ago. Addressing these wicked problems requires a shift in the way we approach "engineering", the structured processes by which we solve problems.
The Maintainers, a global network interested in the concepts of maintenance, repair, and care to sustain our human-built world, and Long Now Boston, which fosters long-term thinking, have come together to bring you a groundbreaking conversation with a wide-ranging panel of experts to explore the future of engineering and its role in an increasingly complex world.
The conversation will be led by Tona Rodriguez-Nikl, Maintainers Movement Fellow 2022, and will feature a panel of esteemed academics and practitioners involved in cutting-edge research and dialogue on the applicability of engineering concepts and principles to modern problems. Panelists include:
Bill Bulleit - Structural Engineer and Philosopher
Donna Riley - Educator, Author, and Advocate
Kai Whiting - Researcher of Stoicism and sustainability and Author
Guru Madhavan - Biomedical Systems Engineer, Maintainers Advisory Committee Member
Together they will explore the ethical and philosophical ideas that guide the methods and conceptual processes for engineering (or re-engineering) our world. The goal is to maximize individual and collective human thriving, in a context that enables reduced resource consumption and the avoidance of scarcity-driven conflicts.
Among the questions this panel will address are:
What are the drivers of human thriving and how do we bring them to the center of the engineering process?
How do we define and measure the outcomes we are seeking to achieve in the far future?
As we extend our time horizon to embrace the interests of multiple generations or global health more broadly, how do we deal with unknowns, uncertainties, and the unpredictable?
What are the key reforms in the practice and education of engineering that need to be made?
Join the conversation with other Maintainers and Long-Term Thinkers, and be a part of the solution.
This event is FREE thanks to a generous sponsor donor. Login begins at 7:15 p.m.; the conversation begins at 7:30 p.m. The conversation will be held virtually using the Zoom platform. Login information and password will be provided to registrants prior to the event.
Long Now Boston and The Maintainers have come together to proudly present a conversation melding our two key concepts: long-term thinking and maintenance. This event is led by Maintainers Movement Fellow Tona Rodriguez-Nikl, and is hosted within the Long Now Boston conversation series. We look forward to hearing your thoughts on how these concepts informed the conversation!
About the speakers:
Tona Rodriguez-Nikl - Moderator, Maintainers Movement Fellow 2022, Structural engineer, Teacher, Author ••• As a Maintainers Fellow, Tona is interested in how technological development will adapt to the changing social conditions and physical realities produced by climate change. Tona is a structural engineer by training and is a Professor of Civil Engineering at California State University, Los Angeles. He is the chair of the Engineering Philosophy Committee of the Structural Engineering Institute and previously served on its Sustainability Committee. He is also the co-author of a textbook on engineering ethics and teaches a class on the social aspects of disasters. Tona's work as a Maintainers Fellow relates to two broad areas: integrating the idea of care into engineering and understanding engineering's relation to well-being in a post-growth economy.
Donna Riley - Panelist, Kamyar Haghighi Head of the School of Engineering Education and Professor of Engineering Education at Purdue University ••• Donna Riley's research focuses on the integration of ethics, communication, social analysis, lifelong learning, and other critical capacities in the formation of engineering professionals. She is the author of two books, Engineering and Social Justice and Engineering Thermodynamics and 21st Century Energy Problems. She is a founding faculty member of the Picker Engineering Program at Smith College, the first engineering program at a U.S. women's college. Donna is a fellow of the American Society for Engineering Education.
Guru Madhavan - Panelist, Norman R. Augustine Senior Scholar and senior director of programs of the National Academy of Engineering. ••• Dr. Madhavan leads and oversees activities of broad scope and complexity focused on engineering practice, education, research, communication, and policies. His books include the nonfiction Applied Minds: How Engineers Think, which has been translated into many languages. For his books and lectures, he has received the American Society of Engineering Education Technological and Engineering Literacy/Philosophy of Engineering Division Meritorious Award and the IEEE-USA Award for Distinguished Literary Contributions Furthering Public Understanding and the Advancement of the Engineering Profession. He is an elected fellow of the American Association for the Advancement of Science and the American Institute of Medical and Biological Engineering.
Bill Bulleit - Panelist, Professor Emeritus of Structural Engineering, Michigan Technological University. ••• William M. Bulleit is an emeritus professor of structural engineering in the Department of Civil, Environmental, and Geospatial Engineering at Michigan Tech in Houghton, MI located in Michigan's Upper Peninsula.  Prior to going to Michigan Tech, he designed submersibles in Florida and bridges in Washington. His major research area for many years was structural reliability.  This research led him to consider the more philosophical aspects of making decisions under uncertainty. He was one of the original members of the ASCE/SEI Engineering Philosophy Committee and is its most recent past chair. He has written about how different levels of uncertainty affect the way decisions need to be made in order to be effective, safe, and ethical. Within these writings is the concept of the Engineering Way of Thinking, a way of making decisions that is applicable beyond engineered technological systems.
Kai Whiting is a co-author of Being Better: Stoicism for a World Worth Living In. He is a researcher and lecturer in sustainability and Stoicism based at UCLouvain, Belgium. He tweets @kaiwhiting and is a co-founder of theWalledGarden.com, a place for Stoic community, discussions, and mentorship. He is also the co-founder of Wisdom Unlocked, a non-profit organization that uses Stoic principles to help people cultivate good character in difficult circumstances.
>>>>>>>>>>>>>>>>>>>>>>>>>>>>>>>
Our event sponsor this month salutes Mike and Pete of www.2269.co for their leadership in imagining a thriving future worthy of a global celebration of imagination, exploration, and progress --- on June 6, 02269.
Cambridge Innovation Center is an in-kind sponsor of this Long Now Boston conversation. We are very grateful for their support.
We encourage all event participants to review The Maintainers' Code of Engagement and Practice, which can be found by scrolling to the bottom of the "about" page on the website.
To stay up to date with Long Now Boston, you can visit us on Twitter or Facebook, or check out our website. To stay up to date with The Maintainers, you can learn more about the Maintainers Movement Fellowship, follow along for other events on Twitter, and sign up for the quarterly newsletter.