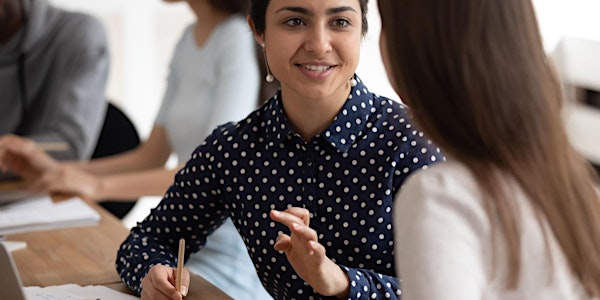 Engaging in Difficult Conversations: Developing Skills for Discussing DEI
What would be different if you had the skill to engage in difficult conversations?
About this event
Have you ever been told (or said!) that "It's not polite to talk about race" or "We avoid those topics in order to keep the peace"? Or perhaps you have found yourself in the midst of such a conversation, and suddenly, things get sticky and you begin to feel a great deal of discomfort. What would be different if you had the skill to engage in difficult conversations? What would you experience if you had the chance to practice working through this discomfort? Join Dr. Liza Talusan for an interactive experience as you learn why having difficult conversations is important; how to have these skillfully; and how to manage situations when they do not go exactly as you had planned.
LEARNING GOALS
Participants will:
Explore why it is critical to engage in DEI focused topics
Understand where discomfort comes from, how to best work through this and better manage situations in the moment
Practice using new skills
AUDIENCE
All individuals and teams who want to improve their learning and need some help getting there.
25% DISCOUNT OFFER
Do you work at an independent school outside of California? Apply the BEYONDCA25 code to receive a discount on our non-member registration!
FORMAT
This workshop will be held online via Zoom and may be recorded for CATDC's archives. By registering for this event you are consenting to be recorded and photographed by CATDC.
CANCELLATION POLICY
For our online intensives, refunds are available up to 14 days before the first session. Please contact us directly or make the request within Eventbrite.
Registration may be transferred to a different person up to 7 days before a session. However refunds will not be given, and a session missed for any reason will not be refunded.
Please contact us by email as soon as you know you cannot attend a workshop and cannot transfer registration. This will allow us time to contact our waitlist and hopefully fill your spot.