Event Information
Location
50 Milk Street
5th Floor, Meridian Room
Boston, MA 02109
Refund Policy
Refunds up to 1 day before event
Description
From lower cooling costs and reducing environmental impact to LEED certification and more flexible HVAC system operation, explore the benefits of thermal storage at our morning session.
Thermal energy storage is like a battery for a building's air-conditioning system. It uses standard cooling equipment, plus an energy storage tank to shift all or a portion of a building's cooling needs to off-peak, night time hours. During off-peak hours, ice is made and stored inside IceBank energy storage tanks. The stored ice is then used to cool the building occupants the next day.

Energy Storage, in general, is a critical element of the future Grid and Net Zero building and the different type of storage and applications focusing on Thermal Storage since it is the low hanging fruit considering cost, life, and energy. Join us for an informational presentation and discussion on this technology.

More about the speaker Mark MacCracken, CEO of Calmac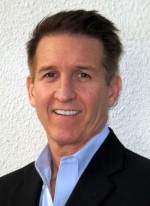 Mark M. MacCracken is the CEO of CALMAC Corp., which is the largest manufacturer of Thermal Energy Storage equipment in the world, with over 4,000 installations in over 50 countries.

In his over 40 years with the firm, MacCracken has been involved in all aspects of the company including, R&D, contracts, patents, manufacturing, marketing, and finance. He was the Principal Investigator on research projects with Oak Ridge National Labs, NASA and National Renewable Energy Research Lab. In his continual support of energy efficiency, he is regularly in contact with the DOE, EPA, EPRI and electric utilities across the country and around the world.

MacCracken has his BS in Mechanical Engineering, has three U.S. Patents and is a licensed Professional Engineer in the state of New Jersey and a LEED Fellow.
Breakfast and coffee will be provided.

Date and Time
Location
50 Milk Street
5th Floor, Meridian Room
Boston, MA 02109
Refund Policy
Refunds up to 1 day before event