About this Event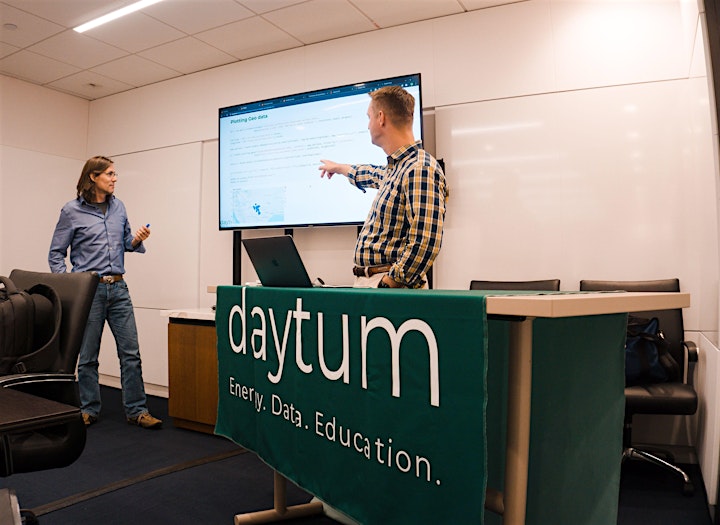 EARLY BIRD PRICING ENDS APRIL 20, 2020
Workshop Overview:
"Information is the oil of the 21st century, and analytics is the combustion engine"
– Peter Sondergaard
Our 3-day workshop focuses on the application of programming, visualizations, and data science solutions to energy industry data.
We're biased Python users. We believe that Python will be a key tool in the future of data analytics and data science (it already is!) and, as such, our 3-day workshop will be geared toward teaching students how to leverage the Python data science ecosystem (think Numpy, Pandas, Matplotlib, Jupyter , etc.).
This course is designed to be highly interactive. You will be coding Python classes and functions, dashboards, and effective visualizations, using all free open-source tools.
By the end of our workshop, you will have practical experience designing tools that will optimize workflows, as well as a firm understanding of how the Python data science ecosystem can be applied to energy industry data.
As a deliverable, you will have created a dynamic dashboard using the knowledge and expertise in new tools gained over the course (SEE DASHBOARD BELOW). Note: Our program is rigorous, fast-paced, and focused on practical technical skills needed to solve data problems, automate workflows, visualize data, and leverage predictive analytics. It won't be easy, but it will be fun. We hope to see you there!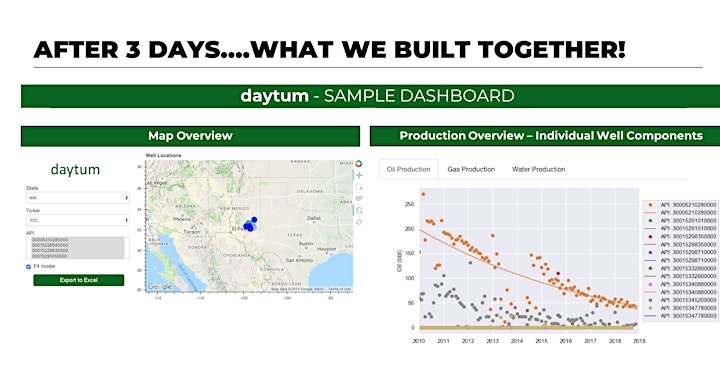 Course Format:
Strategy
Our 3-day workshops incorporate a just-in-time (JIT) teaching strategy. What this means is that we will show you final deliverable (think dashboards, models, visualizations, etc.) and teach you step-by-step how to build it, while exploring the Python data science ecosystem in a broader context. Major course concepts will be covered in one-hour bundles, with 15 minutes of lecture, 15 minutes of live demonstration and 30 minutes of interactive coding, coaching, and troubleshooting. Course materials will consist of web-hosted lecture materials, instructor led demonstrations, and programming examples. Everything will be delivered via a cloud-based Jupyter Lab session, so the only thing you need to bring are your laptop and your fingers!
Class Size
We believe in tailored and focused instruction within our classrooms and have structured our courses with a 1:15 teacher to student ratio. Our goal is to give each student the attention and continuous feedback necessary to succeed.
Class Material
Daytum classes will include materials for content and reference. Students will be allowed to use class materials (e.g. video-lectures and course notes) for personal use following the completion of the course.
Prerequisites - to be completed before class
1) DOMAIN - Oil and gas industry experience and familiarity with basic Petroleum Engineering / Geology concepts (e.g. understanding what Production, Porosity, and Permeability is)
2) CODING - Basic Python proficiency OR Completion of datacamp's "Introduction to Data Science in Python" course
3) GIT/GITHUB - Familiarity with Git and Github OR just watch this video!
4) STATISTICS - Read Chapter 2 of "An Introduction to Statistical Learning with Applications in R" by Gareth James (Link)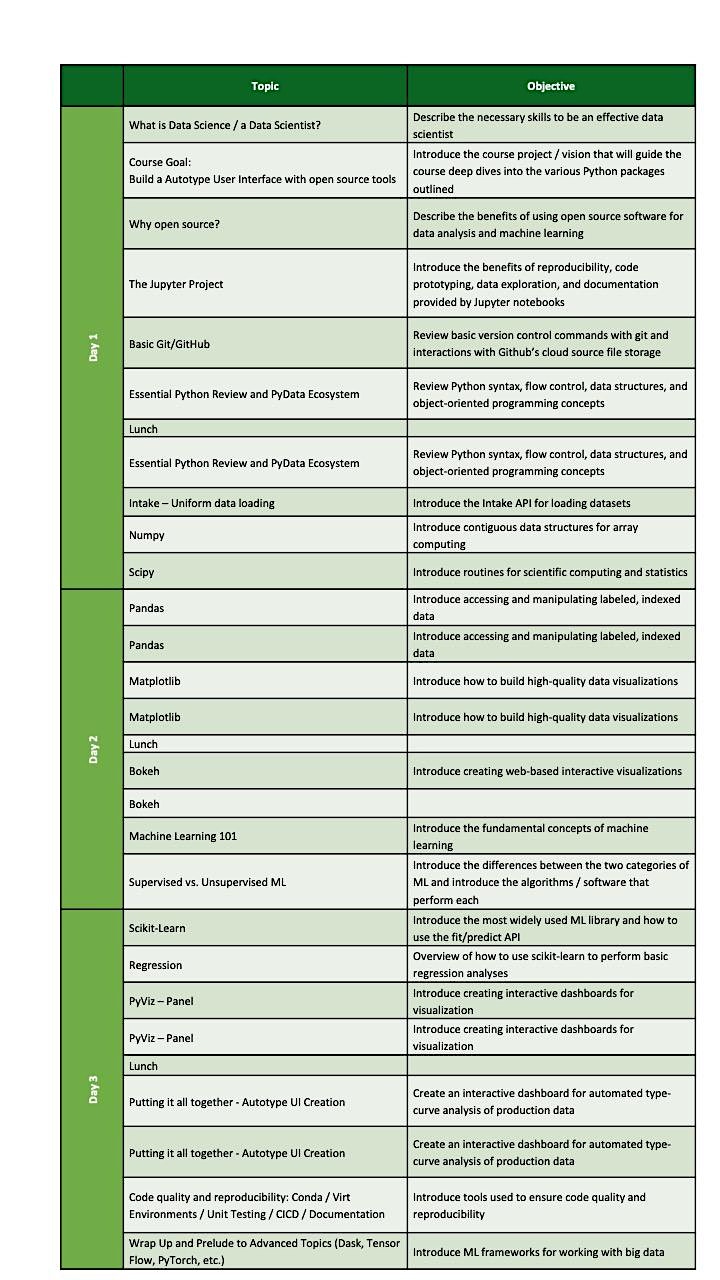 Other:
Cancellation Policy
Courses may be cancelled up to two weeks prior to the start of the class. Cancellation can be done by sending an email to contact@daytum.io. If a class is cancelled after this time, the student is responsible for the full cost of the course.
Software Requirements
A laptop with a working web browser (try Google Chrome!)
Feedback
Following the course, daytum may ask for feedback on instructor quality and course content. This information is kept highly confidential and is only used solely to improve the content offerings and the quality of instruction!
Ordering as a Group
For online group orders from the same company, be sure to contact us at contact@daytum.io for discounted rate.