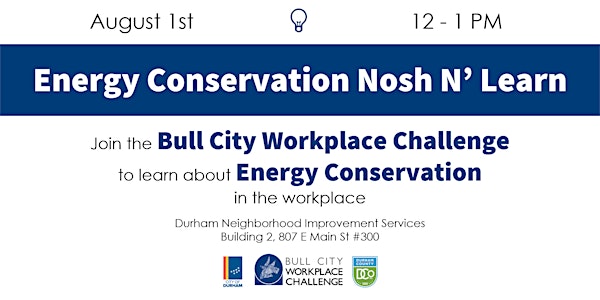 Energy Conservation Nosh N' Learn for Durham Workplaces
Location
Durham Neighborhood Improvement Services
Building 2, 807 E Main St #300
Durham, NC 27701
Description
Interested in how your workplace can reduce your energy use and save money on your monthly energy bills?
At this session, our subject matter experts will discuss tips and resources for improving energy efficiency in the workplace.
We'll hear from Claudia Powell from Advanced Energy and Tom DelViscio from Duke Energy. Claudia will provide helpful energy saving tips and best practices and Tom will focus on resources available through Duke Energy's Business Solutions program, from audits to incentives.
Whether you're a participant in the Challenge with questions about improving your energy score, or are just generally interested in conserving energy in your organization, our subject matter experts can assist you!
Drinks and snacks will be provided, but feel free to bring your own lunch to enjoy during the session.
Free parking is available on site, though we encourage you to take advantage of more sustainable transportation options, such as the bus. The Bull City Connector stops right at Golden Belt.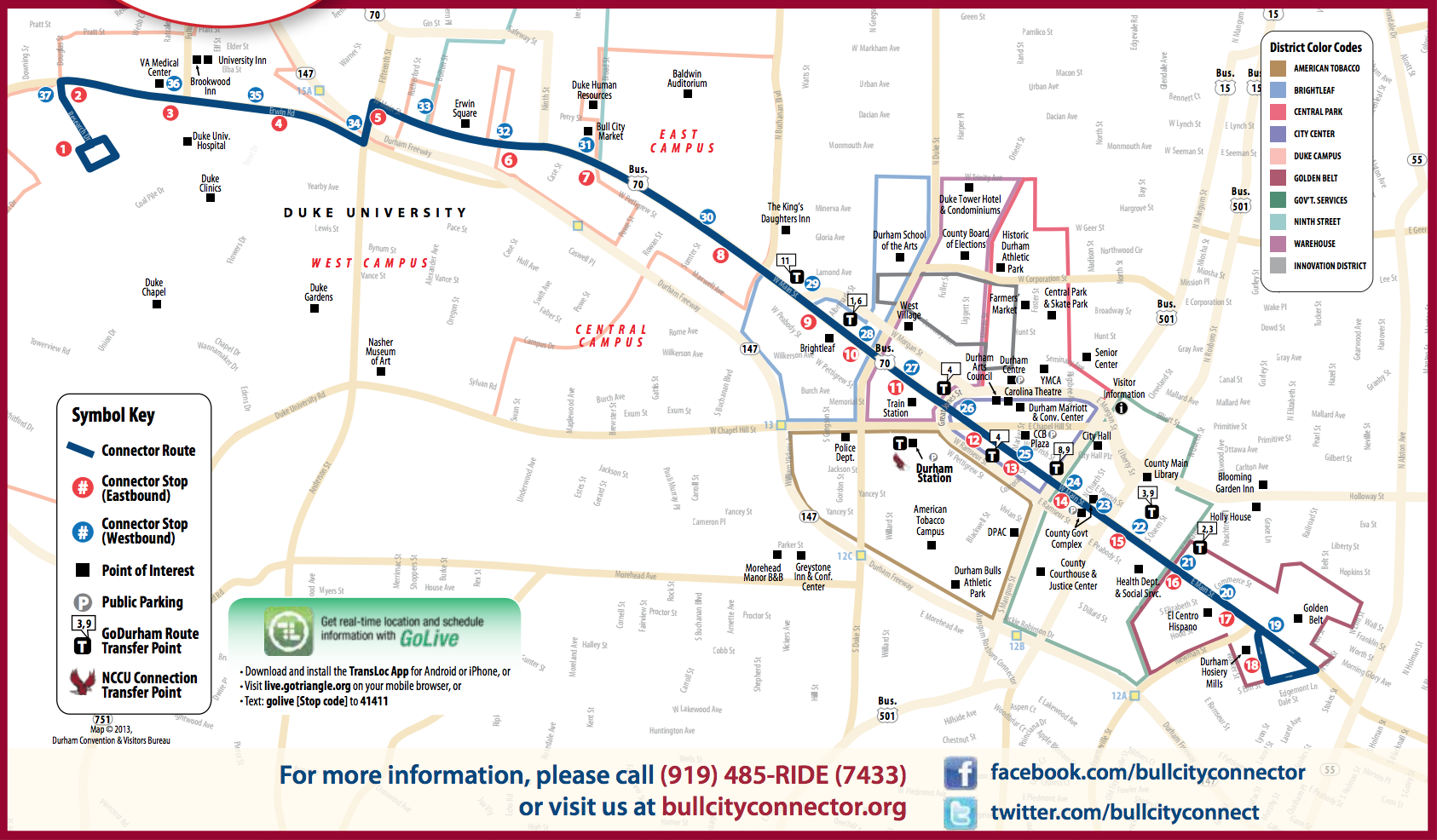 Check out the Bull City Workplace Challence schedule for information about additional sessions and learn more about the Bull City Workplace Challenge.