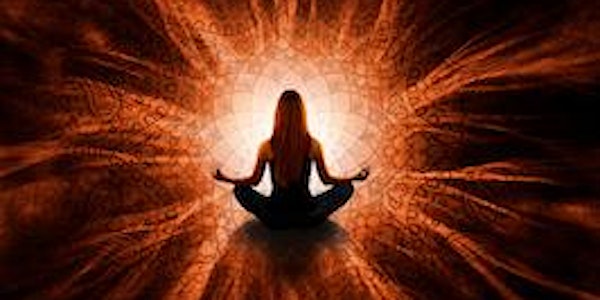 Energy Boundary & Line Work for Better Manifesting, Relationships & Health
Change your energetic boundaries = change your life! Learn techniques for clearing your energy field & lines, protecting, manifesting & more
About this event
Do you absorb others' emotions as your own? Experience fatigue or overwhelm after interacting with others? Habitually people-please or self-protect, preventing you from asserting your own needs and wants? Attract co-dependent relationships? Struggle with manifesting your goals?
Our energy body forms the intersection between our mind, body and spirit. Our energy boundaries and lines with others - or lack thereof - influences our ability to function with personal power and integrity in virtually every area of our lives. If we have patterns of trauma, people-pleasing, or taking responsibilty for others' emotions, we often absorb their emotions into our energy body, compromising our own.
In this distance energy work session you will learn guided tools for 'resetting' and clearing your energy body and lines to others, creating a new boundary default, and shifting your attraction and manifesting vibration. Energy worker and author of Chakra Empowerment for Women Lisa Erickson will draw on her 15+ years experience helping individuals develop stronger energy boundaries and own their power.
Saturday 9/25 9am - 12pm PT by Zoom, recording included. This session includes distance healing, guided energy work, self-guided tools, lecture, and Q&A. It is designed to offer the benefits of a private energy work sessions at a workshop price.
Session includes:
Teachings on energy boundaries vs energy lines vs cords vs contracts
How the chakras map to energy boundaries and energy lines
Limiting patterns and beliefs women in particular are prone to in relation to boundaries and how feminine conditioning contribute to these
How trauma may impact someone's ability to develop and maintain strong energy boundaries
Clearing exercises to help release these boundary hindrances on an energetic level
Guided energy boundary exercises and tips for how to use them in daily life
Guided energy body exercises for working with energy lines and how to use them in daily life - cutting, clearing and empowering
How to live in today's world as an empath
How refining our energetic boundaries helps us manifest our goals
Manifesting empowerment
Q&A
Note that this session is both 'informational' and a distance healing session. Lisa will conduct group healing similar to what she does in private sessions. Participants will also learn many techniques they can utilize on their own to facilitate healing. Lisa works in a trauma-informed way, and so all work will be gently paced with multiple involvement options.
The intensive will be conducted in a private Zoom session from 9am-12pm Pacific Time on Saturday 9/25, and will be available by recording afterwards for those who cannot attend live (though live is encouraged, so you can ask questions.) Cost is $25 (sliding scale available for those in need, please email Lisa at Lisa@EnlightenedEnergetics.com)
Lisa Erickson is an energy worker, workshop leader, and author specializing in women's energetics, sexual trauma healing, manifesting and kundalini activation. She is the author of Chakra Empowerment for Women and The Art and Science of Meditation through Llewellyn Publishing. Her websites is http://www.EnlightenedEnergetics.com. Follow her on Facebook, Instagram and Twitter.