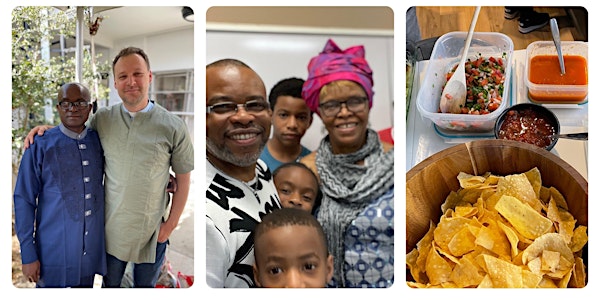 Encountering the Immigrant Community in Austin
Location
Church of the Cross Austin
8140 Exchange Drive
Austin, TX 78754
Refund policy
Contact the organizer to request a refund.
Eventbrite's fee is nonrefundable.
Join Church of the Cross, World Relief & Christ Church for an immersive experience encountering 3 different immigrant communities in Austin.
About this event
"He made from one man every nation of mankind to live on all the face of the earth, having determined allotted periods and the boundaries of their dwelling place, that they should seek God, and perhaps feel their way toward him and find him. Yet he is actually not far from each one of us, for 'In him we live and move and have our being' "Acts 17:26-28 (ESV)
"Dear friends, I urge you, as foreigners and exiles..." 1 Peter 2:11 (ESV)
Your $25 payment covers lunch and helps support local immigrant churches and leaders. If registering a child (5 -10 yrs), use promo code CHILD for a $10 ticket.
11:30a Meet at Church of the Cross (COTC, 8140 Exchange Dr, Austin, TX 78754) to gather into small groups based on immigrant community chosen at registration and disperse for lunch
12-1:30p Lunch Small Group Conversations at 1 of 3 immigrant community locations led by an immigrant church leader (Nigerian, Mexican + Central American and Nepali)
1:30-2:00p Prayer Walk Immigrant Neighborhood
2:30-4:30p Return to COTC to debrief and share a broader Biblical framework for Diaspora Community and Ministry in Austin with concrete next step opportunities for engagement, both through Diaspora Network, and other opportunities locally