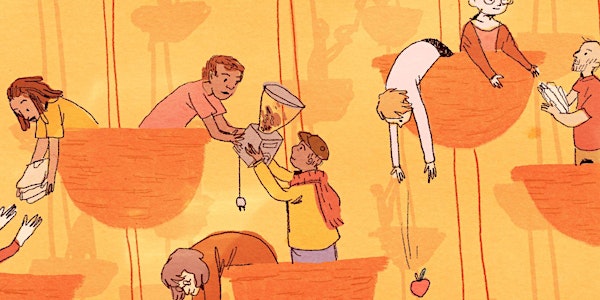 Enabling Good Work: A Conversation with Sara Horowitz and John Restakis
Authors Sara Horowitz and John Restakis discuss the connection between policy and the new economy, with Nathan Schneider as moderator.
About this event
The third and final webinar in our Good Work series will feature a conversation between John Restakis (Civilizing the State) and Sara Horowitz (Mutualism: Building the Next Economy From the Ground Up) about the roles that the state (and policy) play in enabling the economy we need that's rooted in Good Work.
This conversation will be moderated by Nathan Schneider (Everything for Everyone).
The last 30 minutes of the program will include invited responses from: Esteban Kelly (US Federation of Worker Cooperatives), Autumn McDonald (New America), Steve Dubb (Non Profit Quarterly), and Doug O'Brien (NCBA/CLUSA).
Co-sponsors of the event include Ownership Matters, Shareable, New America, and Zebras Unite.
The first video in the series, the Good Work Showcase, is posted here.
The second video in the series, Social Care and Social Coops, is posted here.