Empty Canvas

Wednesday, July 1, 2015 from 2:00 PM to 3:30 PM (EDT)
Event Details
,Do you enjoy live music?  Do you appreciate art?  If you answered "yes" to both questions, then be sure to check out Empty Canvas, the unique combination of music AND art. Let me explain what I mean.  Mike McMath formed a rock-and-roll band with his twin, Scott, several years ago, performing a wide variety of tunes -- from Frank Sinatra to Otis Redding; Aerosmith to John Denver.  Nothing too special yet, right? Well, Mike also is a professionally trained artist.  One day while working on a painting in his studio, Mike was singing along to his iPod.  He suddenly had one of those light bulb moments, and asked himself, "I wonder if I could paint and sing in front of an audience?".  So he gave it a try at one of the next shows -- and everyone loved it. The audience was stunned when they realized who was singing -- it wasn't apparent at first that the guy painting on the canvas was also singing into his headset microphone!  But the fun doesn't stop there.  Mike will head out into the audience and select members at random, asking them to add a few strokes to the image.  He'll give some guidance as to where to paint -- and don't worry, if you make a mistake, he can fix pretty much anything.  At the end of the performance, you'll be amazed to see the beautiful painting that YOU helped to create.  So be ready to listen to some great music, both covers and originals, while watching a painting come alive with Empty Canvas.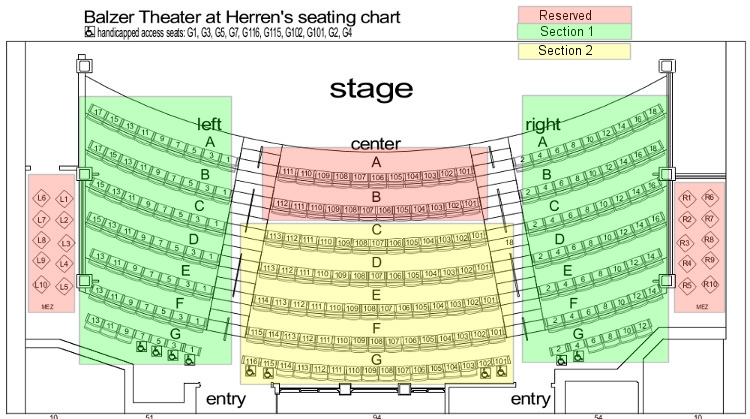 When & Where

Balzer Theater
84 Luckie Street Northwest
Atlanta, GA 30303


Wednesday, July 1, 2015 from 2:00 PM to 3:30 PM (EDT)
Add to my calendar
Organizer

Recovery Journeys is a vehicle to fund our vision and help local groups by creating events to "Give a Voice to Recovery." This is achieved by sponsoring local symposiums, workshops, music and entertainment to get the word out and support the community.
Why are there not a lot of places to showcase people in recovery and their talents?
The positive aspects of recovery are not well known. There are successful business people, talented filmmakers, musicians, actors, artists and entertainers that have created great work like Greg Williams and others, but the public awareness is limited or yet may go unnoticed causing a lack of positive role models for the recovery community.
Through the medium of music as a uniting force and a healing tool Recovery Journeys has connected to that source of energy that allows human beings to express one's sadness through the happiness and joy in music.
This journey of recovery has touched every human family both past and present. It is our hope that we make the future brighter through empowering the recovery movement. It is time for these talented people to step out from the shadows and be recognized for their significant contributions to our communities.
It is our hope that Corporate America as well as well as all people can be united and shares this common cause of love, peace and justice for all in the matter of recovery.
We are accepting donations to help give a voice to Celebrate being in Recovery and the chance to stay on that path where one will never walk alone.