Description
Join the North Texas Food Bank for our 21st Annual Empty Bowls!
Held at the NTFB's Perot Family Campus in Plano, enjoy bowl friendly fare prepared by talented chefs and restaurants. Every guest will receive a handcrafted bowl from a local artisan to serve as a reminder that not everyone's bowl is full for our neighbors facing hunger.
Featured Stations:
Blue Mesa Grill
Carso Restaurant
Celebration

Restaurant

Chennai Café
Dallas Grilled Cheese Co.
Empire Baking Co.

Hilton Dallas Lincoln Centre

Kroger

Lockhart Smokehouse

Mozzarella Company
Norma's Cafe
Royal Cup Coffee
Ruthie's Food Trucks
Snooze an A.M. Eatery
Tacodeli
Taverna Rossa
Terra Mediterranean
Union Bear Brewing Co.

Vestals Catering

7- Eleven
Beverage Sponsors:
Becker Vineyards
Ben E. Keith Company
Topo Chico
For Event Questions and Sponsorship Opportunities, contact Danielle Pestel (Danielle.Pestel@ntfb.org) or Katelyn Canaan (katelyn.canaan@ntfb.org).
Updated 2/11/2020
---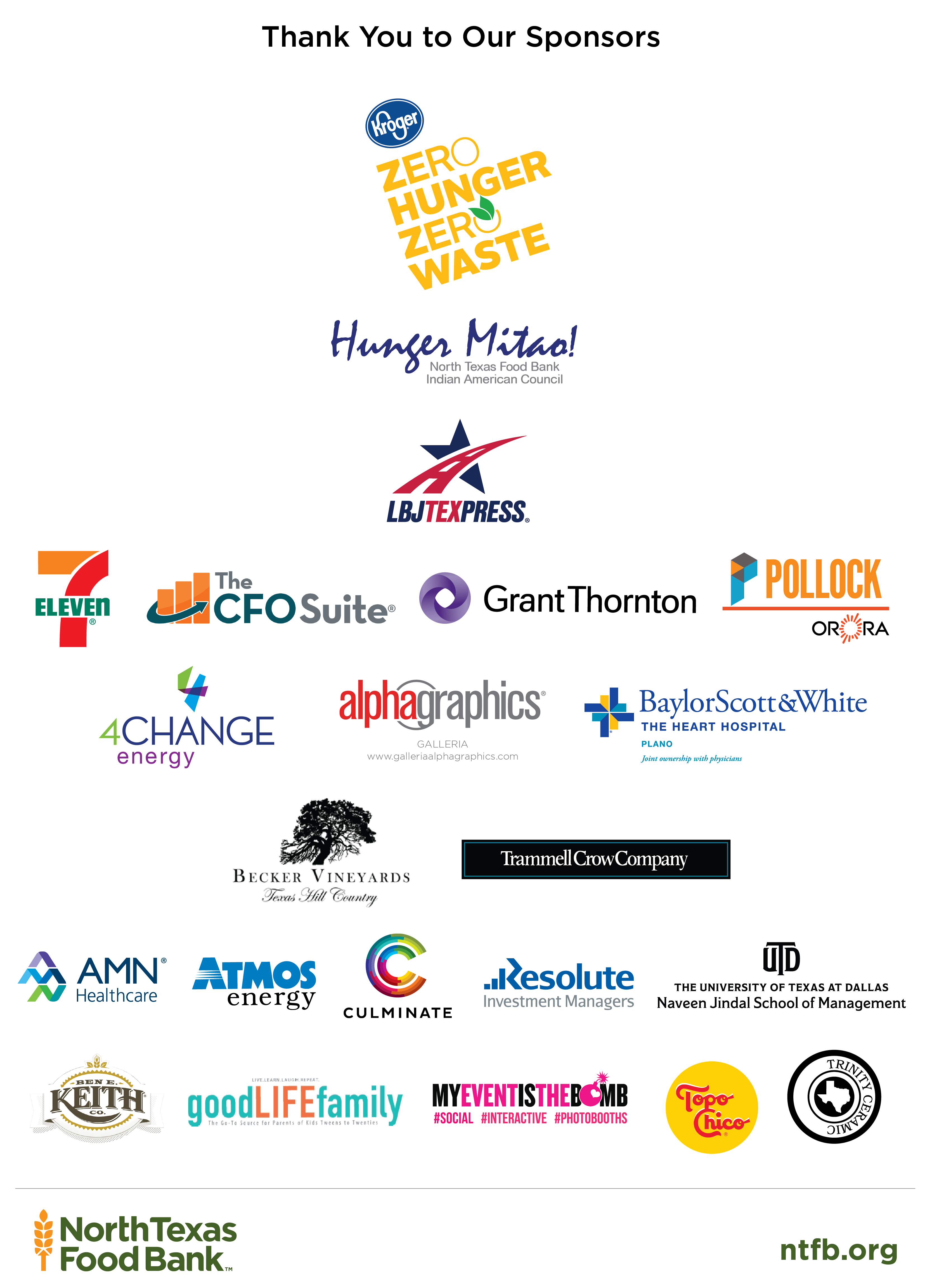 Organizer of Empty Bowls 2020
The North Texas Food Bank (NTFB) is a hunger relief organization with a proven record of accomplishment, earning a 4-star rating from Charity Navigator. We focus on providing our hungry neighbors with access to nutritious foods. In FY20, NTFB provided access to almost 96.9 million meals. While we are making steady progress toward closing the hunger gap, much work remains to be done.