Description
We're back! The Rhode Island Coalition for Educators of Color (RICEC) is excited to announce our second annual conference to be held at Providence College. Last year we were honored to host Clint Smith as our keynote speaker and showcase 16 workshops, all led by educators of color. This year's conference will feature TWO amazing keynote speakers, Nikole Hannah-Jones and José Vilson, as well as an impressive group of presenters of color. Click here for detailed workshop descriptions.
Looking forward to a day devoted to educators of color!
---
Conference Schedule:
Registration & Breakfast: 8:00 - 8:40
Welcoming Remarks: 8:40 - 8:45
Nikole Hannah-Jones Keynote: 8:45 - 10:15
Meet and Greet with Nikole Hannah-Jones: 10:15 - 10:45
Workshop Session One: 11:00 - 12:15
Don't Make Us Choose! An Educator's Guide to Navigating Multiple Identities, Led by Michelle & Christen Maktilla
The Radical Imaginary: Reclaiming Classrooms for Purpose, Power, and Possibility, Led by Keith Catone
Strategies for Self Care in 2018, Led by Sasha Doering
Restorative Practices for Building and Maintaining Classroom Culture and Resolving Conflict, Led by Alin Bennett
Improving Math Achievement for Students of Color Through Culturally Responsive Teaching and Summer Enrichment, Led by Adrian Mims
Indigenizing 'Sense of Belonging', Led by Charlie Scott

Changing Mindsets that Create Opportunities for Struggling Students of Color to Succeed in a College Classroom

, Led by Nick Figueroa
Lunch & José Vilson Keynote: 12:30 - 1:30

Book Signing: 1:30 - 2:00
Workshop Session Two: 2:10 - 3:20
Helping Immigrant Students Thrive, Led by Karen González
Supporting LGBTQ+ Students & Faculty of Color, Led by Sasha Doering
Constructivist and Socratic Approaches to Urban Secondary Math Education: Empowered Numeracy and Relevant Rigor, Led by Cathy Huang
The Muslim American Experience in Schools: Addressing Implicit Bias and Exclusion, Led by Nagla Bedir & Luma Hasan
Re-Envisioning Schools to Serve Diverse Communities, Led by Jonathan Santos Silva & Nick Vockerodt
Teaching in Color 2.0: Cementing the Case for Diverse Teachers and Offering Best Practices to Recruit and Retain Them, Led by Julio Alicea
"Who Are You(th)?": An Interactive Workshop on Identity, Led by Youth in Action Students
Debunking Our Nation's Favorite Slavery Mythology, Led by Elon Cook Lee
Closing: 3:20 - 3:30
---
Keynote Speaker: Nikole Hannah-Jones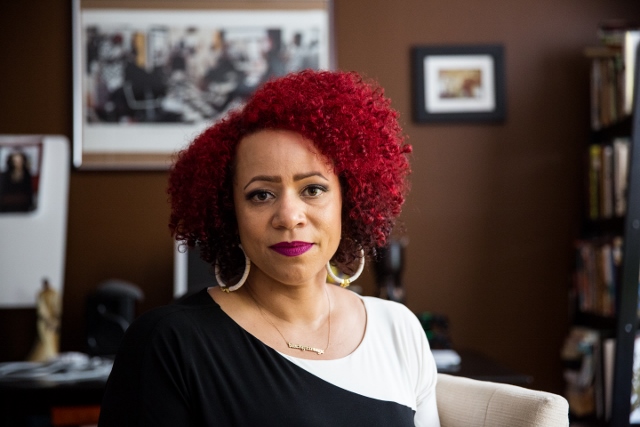 Nikole Hannah-Jones is a National Magazine Award-winning journalist, writing on modern day civil rights for The New York Times Magazine. She passionately speaks on segregated housing and schools, as well as her deeply personal reports on the black experience in America, exposing how racial inequality is maintained through official policy. Recently, Hannah-Jones was named a 2017 MacArthur Genius Grant Fellow (one of only 24 people chosen, globally) for "reshaping national conversations around education reform" and for her reporting on racial re-segregation in our schools. This is the latest honor in a growing list: she's won a Peabody, a Polk, and, in 2017, a National Magazine Award for her story on choosing a school for her daughter in a segregated city.
Hannah-Jones covers racial injustice and has written extensively on the history of racism and inequality, school resegregation and the disarray of hundreds of desegregation orders, and the decades-long failure of the federal government to enforce the landmark 1968 Fair Housing Act. She is currently writing a book on school segregation called The Problem We All Live With, to be published on the One World imprint of Penguin/Random House.
In 2016 she was awarded a George Polk Award for radio reporting for her This American Life story "The Problem We All Live With," and her piece "Worlds Apart" in The New York Times Magazine won the 2017 National Magazine Award for "journalism that illuminates issues of national importance." She was named Journalist of the Year by the National Association of Black Journalists, and was also named to The Root 100. Her reporting has won Deadline Club Awards, Online Journalism Awards, the Sigma Delta Chi Award for Public Service, the Fred M. Hechinger Grand Prize for Distinguished Education Reporting, the Emerson College President's Award for Civic Leadership, and was a finalist for the National Magazine Award.
Hannah-Jones holds a Master of Arts in Mass Communication from the University of North Carolina and earned her BA in History and African-American studies from the University of Notre Dame. For the Institute for Advanced Journalism Studies, she investigated social changes under Raul Castro and the impact of universal healthcare on Cuba's educational system. She was also selected by the University of Pennsylvania to report on the impact of the Watts Riots for a study marking the 40th anniversary of the Kerner Commission report, 2007. Along with The New York Times, her reporting has been featured in ProPublica, The Atlantic Magazine, Huffington Post, Essence Magazine, The Week Magazine, Grist, PoliticoMagazine, and on Face the Nation, This American Life, NPR, The Tom Joyner Morning Show, MSNBC, C-SPAN, Democracy Now, and radio stations across the country.
---
Keynote Speaker: José Vilson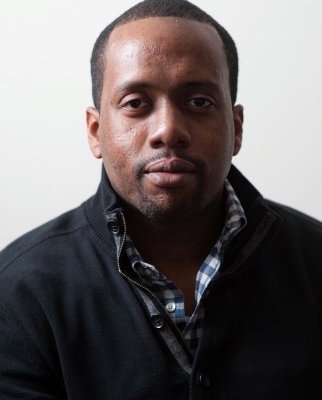 José Luis Vilson is a math educator for a middle school in the Inwood / Washington Heights neighborhood of New York, NY. He graduated with a bachelor's degree in computer science from Syracuse University and a master's degree in mathematics education from the City College of New York. He's also a committed writer, activist, web designer, and father.
His first solo project, This Is Not A Test: A New Narrative on Race, Class, and the Future of Education, was published by Haymarket Books in the Spring of 2014. He is the founder of EduColor, a coalition of teachers, parents, and other concerned citizens dedicated to the uplift of people of color in education. He has served as a board member on the Board of Directors for the Center for Teaching Quality and the president emeritus of the Latino Alumni Network of Syracuse University. He writes regularly for Edutopia and Progressive Magazine, and has contributed to The New York Times, CNN.com, Education Week, Huffington Post, and El Diario / La Prensa NY. He has also been featured at PBS, Mashable, Idealist, Chalkbeat NY, TakePart, Mother Jones, Manhattan Times, and the Fusion.
He co-authored the book Teaching 2030: What We Must Do For Our Students and Public Schools … Now and In The Future with Dr. Barnett Berry and 11 other accomplished teachers, and profiled in two other books: Teacherpreneurs(Berry, Byrd, Weider; 2013) and Teaching with Heart (Scribner, Intrator; 2014).
He was named one of GOOD Inc.'s GOOD100 in 2013 of leaders changing their worlds and an Aspen Ideas Scholar in 2013. He has also spoken at TEDxNYED, Education Writers Association Annual Conference, Netroots Nation, The US Department of Education, and the Save Our Schools March. His blog, TheJoseVilson.com, was named one of the top 25 Education Blogs by Scholastic, Education World, and University of Southern California Rossier School of Education's Teach 100. He was also recently inducted into the Math for America Master Fellowship, cohort 2014.
---
Check out our dope t-shirts available for purchase at registration checkout!