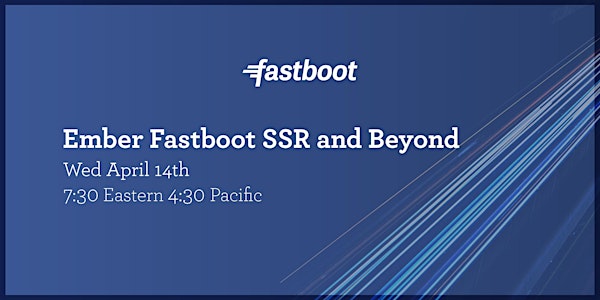 Ember Fastboot SSR & Beyond
Come join members of the Ember Fastboot team and community for a conversational meetup as we take a look at what's happening in Fastboot.
About this event
About this Event
Whether you've been working with Fastboot for a while or you are interested in how you can get started with server side rendering in your Ember app, this meetup has you covered.
There's been a lot of exciting participation in advancing Fastboot lately, and several members of the Fastboot team will be giving talks about various aspects of how Fastboot works and what they've been up to.
Register for the event today!
Dave - Ember apps can perform better than React apps
Suchita & Thomas - How they got the Ember real world app fast and performant with FastBoot + Embroider along with some good practices
SSR foot guns with Dave
Scott will introduce a new version of fastboot app server
Exciting future roadmap of FastBoot