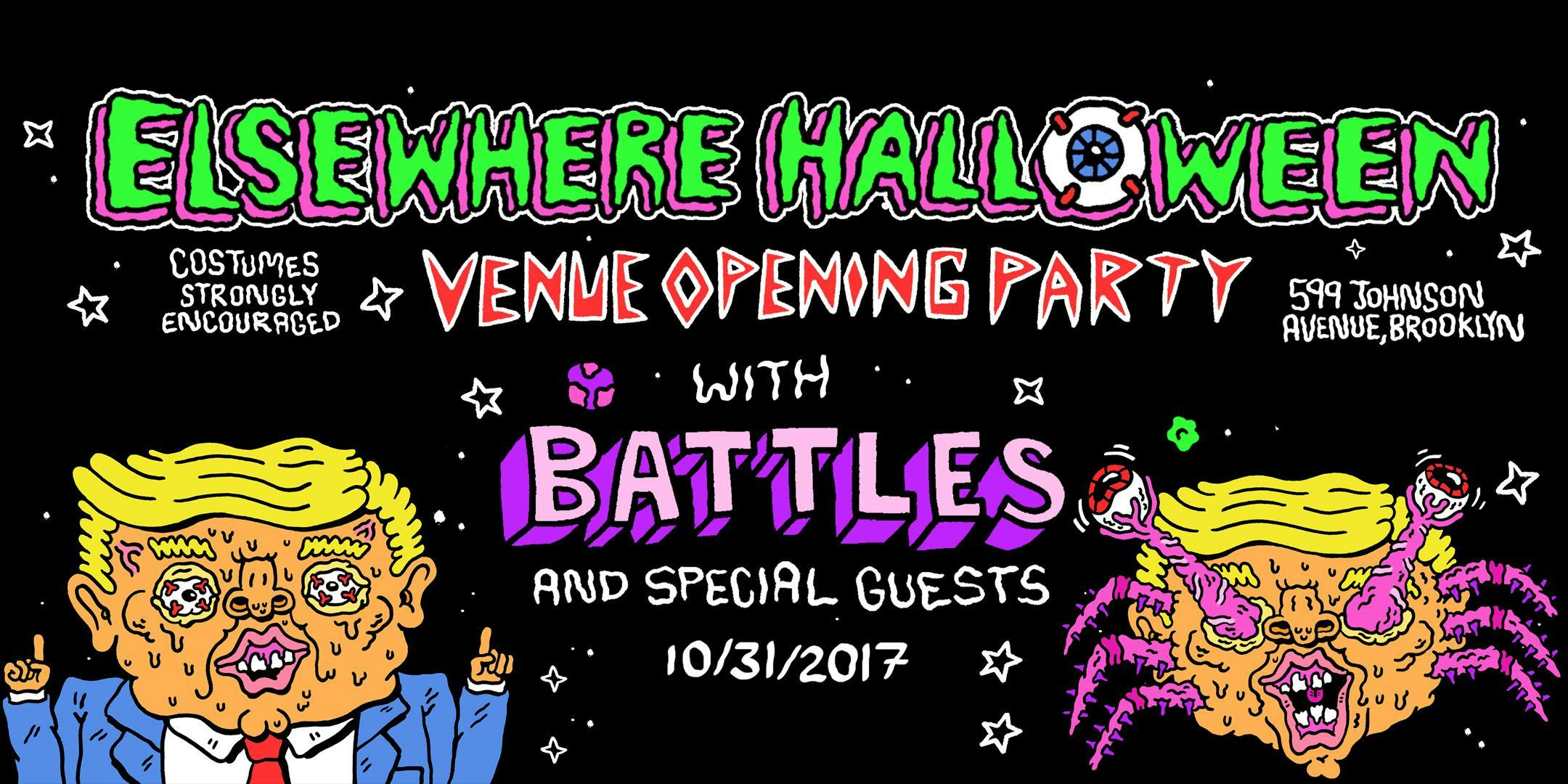 About this Event
Elsewhere has made first contact with Planet Earth!!! Come join us for a spooky venue birthday party w/ Battles and a whole host of amazing artists, with still more to be announced soon. This is a FULL VENUE TAKEOVER: explore our crazy multi-room maze of performance stages, café, art galleries, and more for the first time!
Costumes STRONGLY ENCOURAGED. Party like your mortal soul depends on it!
Doors will open at 8:00 PM, come
early and explore!
Entire Elsewhere Takeover!
-Hall-
Battles w/ Combo Chimbita
w/ DADRAS & DAP (DJs)
-Zone One-
Cakes Da Killa w/ Future Punx, The
Wants
Alex Pasternak (Bananas!) 11pm -
late in Zone One