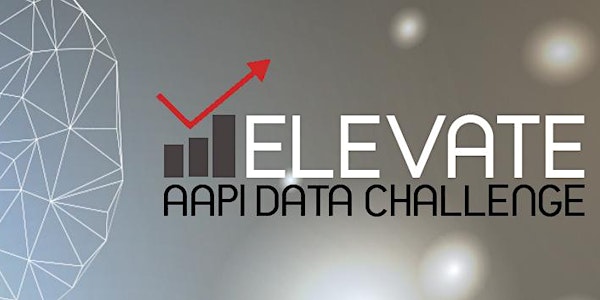 Elevate: AAPI Data Challenge Convening
When and where
Location
U.S. Department of Transportation 1200 New Jersey Avenue Southeast Washington, DC 20590
Description
The White House Initiative on Asian Americans and Pacific Islanders (WHIAAPI) and the University of California, Riverside (AAPIData.com) cordially invite you to the spotlight event for Elevate: AAPI Data Challenge. We are thrilled for you to be a part of it!
An agenda will be provided in the coming weeks, but we will be hearing from representatives of federal government agencies, vendors, thinktanks, and academia. They will be speaking on the importance of data and how they use it to improve outcomes in areas including education, workforce diversity, health, business development, and civic participation.
We are also very excited to highlight submissions to Elevate: AAPI Data Challenge! We created this event to showcase novel approaches in analyzing, interpreting, and presenting data about AAPIs, and what we saw did not disappoint. We received an impressive number of submissions from high schoolers, graduate students, CEOs, data scientists, the media, and advocacy groups.
We are prepared for a robust day of innovative ideas, networking opportunities, and future collaborations.
We look forward to seeing you on October 7th!
(Please note that we are providing lunch and refreshments for the day, but are unable to cover transportation and lodging to the spotlight event for Elevate: AAPI Data Challenge).